This Oat Milk Creamer At Costco Is Turning Heads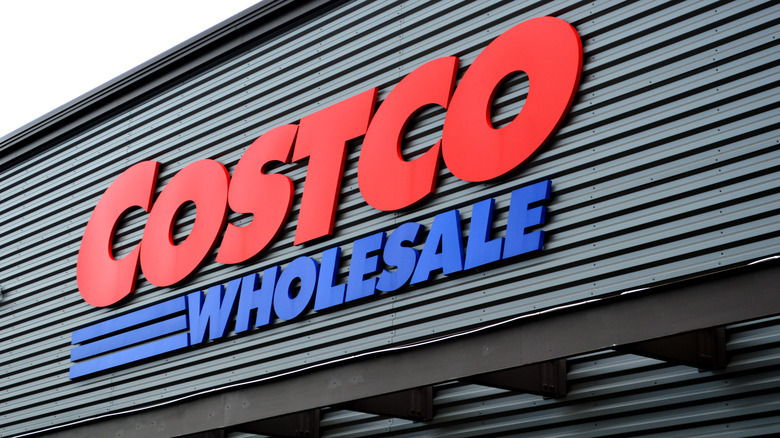 Shutterstock
Costco has great news for people who are looking to cut back on dairy. Whether you're a vegan who wants a satisfying milk substitute, looking for ways to make a lighter version of your regular cup of joe, or are simply not a fan of regular milk-based products, then Oatsome's light creamer might just be exactly what you're looking for. Made from whole grain oats, this new coffee creamer is completely plant-based, and is dairy, gluten, and nut free, making it the perfect substitute for people with food sensitivities or nut allergies (via Instagram). And with just ten calories per serving and no added sugar, it's also a great alternative for those who prefer a rich and creamy flavor in their morning coffee with fewer unhealthy additives.
This delicious coffee creamer has been turning heads online, and Costco shoppers were quick to post their excitement over the new product. Instagram user @costcodeals alerted their followers to the new find, writing: "Start your day right with a healthy alternative to add to your morning routine with this @Oatsome.Official Oat Milk Creamer Lite! Grab a box of 6 containers now for only $12.49!"
Costco shoppers raved about this plant-based coffee creamer online
Plenty of @costcodeals' followers were delighted to see Oatsome Oat Creamer on Costco's shelves. As one follower replied: "OMG I can't believe... I'm running to Costco right now to buy," and another agreed: "Oh man! I need to pick this up next time I go. Always looking for new creamers!" "Tried this straight and it's so yummy, with a hint of sweetness! Great by itself, with granola, and obviously with coffee," a third fan raved.
This tasty and versatile creamer can be used in place of milk just about anytime. It goes great in coffee, tea, and lattes, and it also makes a great ingredient for smoothies, shakes, cereals, and more — but it's also delicious on its own straight out of the carton. So those who are looking to cut back on dairy, or who simply want to reduce their caloric intake, check out this oat milk creamer the next time you're at your local Costco.