The Surprising Twist Rachael Ray's Husband John Cusimano Puts On A Tom Collins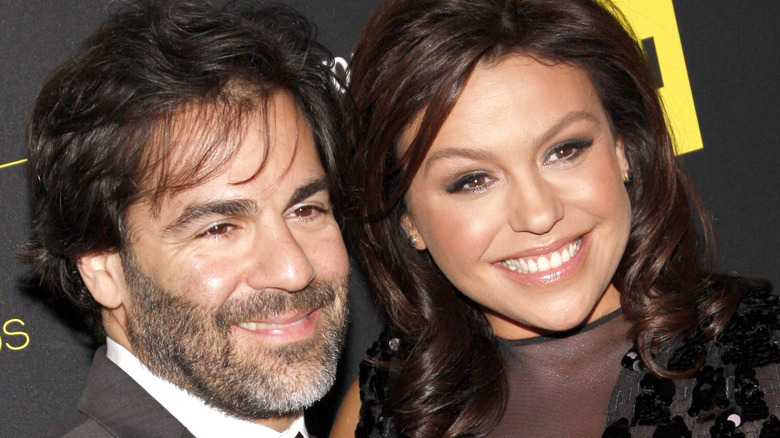 Shutterstock
It turns out that Rachael Ray isn't the only one in her house who knows what she's doing in the kitchen — or the bar, for that matter. Ray's husband, John Cusimano, put a refreshing spin on the classic Tom Collins cocktail and it's perfect for spring.
In Ray's recent Instagram post, in addition to using blood orange juice instead of standard lemon juice, she revealed her husband's secret twist to the beloved cocktail comes from an infused simple syrup. "A little rosemary-infused simple syrup gives it that something special! CHEERS," Ray wrote.
Traditionally, a Tom Collins is crafted using gin, simple syrup, lemon juice, and club soda, as Allrecipes points out. So Cusimano switches up more than just one element of the classic drink to create something entirely unique and delicious. That being said, you can probably experiment at home with your favorite citrus juices and flavors to make your own take on the Tom Collins.
How to make John Cusimano's Tom Collins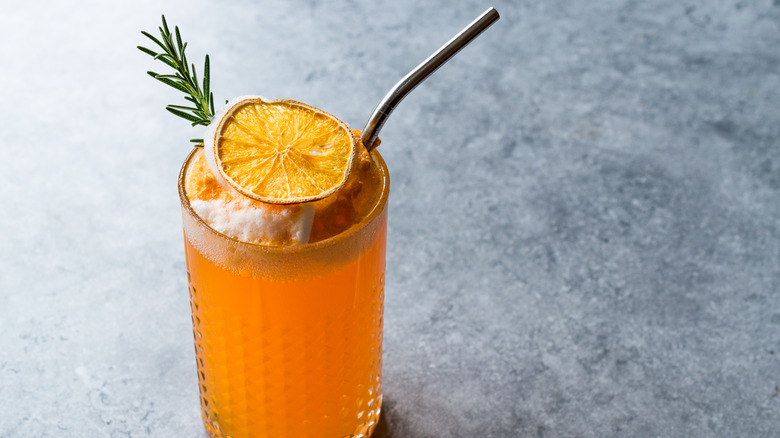 Shutterstock
Luckily for her fans, Rachael Ray didn't keep the full cocktail recipe a secret. On her website, Rachael Ray Show, the entire blood orange Tom Collins recipe is laid out for bartender novices and experts alike. The best part about having the full recipe is John's tip for creating the most important element: the rosemary-infused simple syrup. Cusimano combined the typical sugar and water in a saucepan with actual sprigs of rosemary to create this refreshing syrup.
Plus, the background behind this cocktail twist is based on John crafting a light and refreshing drink to pair with one of Ray's recipes. The citrusy blood orange Tom Collins topped with the fresh, springy rosemary pairs excellently with Ray's Greek Fish or Chicken in Parchment recipe (via Rachael Ray Show).
Whether you're recreating this drink to enjoy on its own, paired with lunch or dinner, or with your own added spin on the fresh juices and herbs used, this new take on a Tom Collins is just what the doctor ordered for spring and summer.