Necco Has Good News For Fans Of Its Chocolate Wafers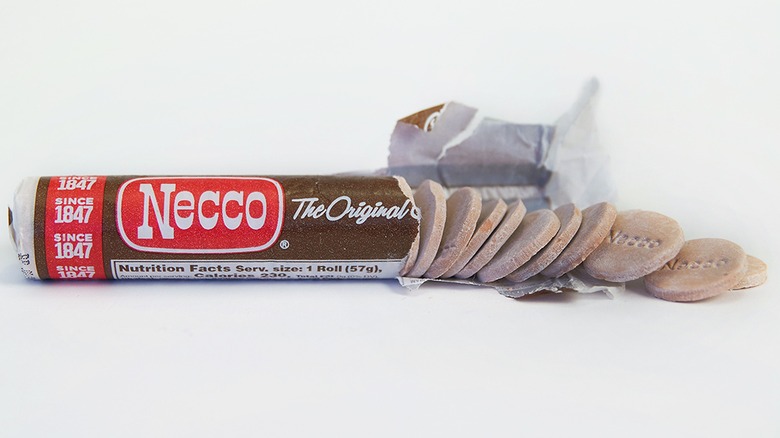 Necco
Necco, which was founded as the New England Confectionery Company in 1901, has been delighting their customers for over a hundred years with their rolls of candy wafers. While their original candy rolls feature eight different flavors of candy wafers, their specialty packs of all-chocolate wafers have long been a favorite of chocolate fiends everywhere.
Sadly, Necco went out of business in 2018 and was forced to close their wafer plant, per 10 WJAR, and both the original and the all-chocolate rolls disappeared from store shelves not long after, leaving all Necco Wafer fans understandably disappointed.
However, Necco was then acquired by the family-run Spangler Candy Company in 2018, and they set to work returning the classic candy to consumers. The Original Necco Wafer Roll returned to stores nationwide in the summer of 2020, and the Spangler Candy Company now has great news for fans of the classic chocolate wafer as well. The Spangler Candy Company has just announced they will be bringing back the Chocolate Roll, so their customers can once again enjoy the sweet experience of biting into the nostalgic chocolate candy.
Necco Chocolate Rolls will return to stores in late spring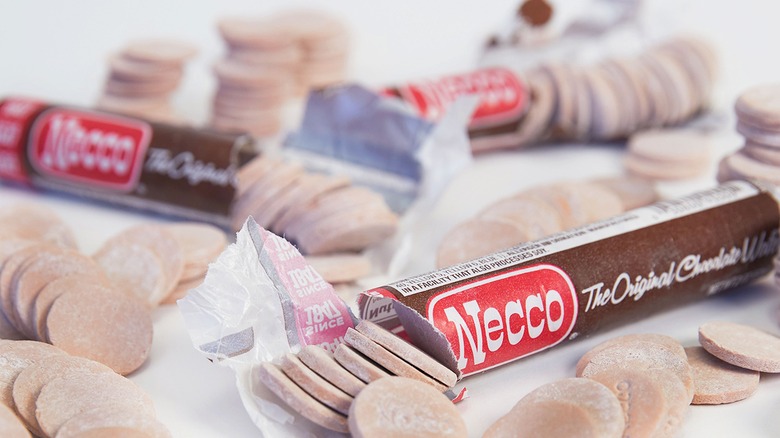 Necco
"Once we brought back the original assorted roll of Necco Wafers this past summer, the demand for the Chocolate Roll was almost instantaneous. We know this has been a long-awaited return, and we're ready to give chocolate candy lovers something they've been missing," Spangler Candy's Director of Corporate Communications Diana Eschhofen explained in a press release (via PR Newswire).
Each Chocolate Roll will have 40 chocolate-flavored wafers. While these rolls will bring back all of the sweet nostalgic taste of the classic Necco candy, the new wafers have been revamped to deliver an ever richer cocoa flavor, per Penn Live. "We are confident that original and new fans alike will be delighted with the experience of the Necco Chocolate Wafer Roll," Eschhofen said of the change (via PR Newswire).
These re-released Necco Chocolate Rolls are currently available for purchase online at SpanglerCandy.com. The company plans to make the candy available for purchase in-store at participating retailers later in the spring of 2021.