What To Expect From Chick-Fil-A's Citrusy New Salad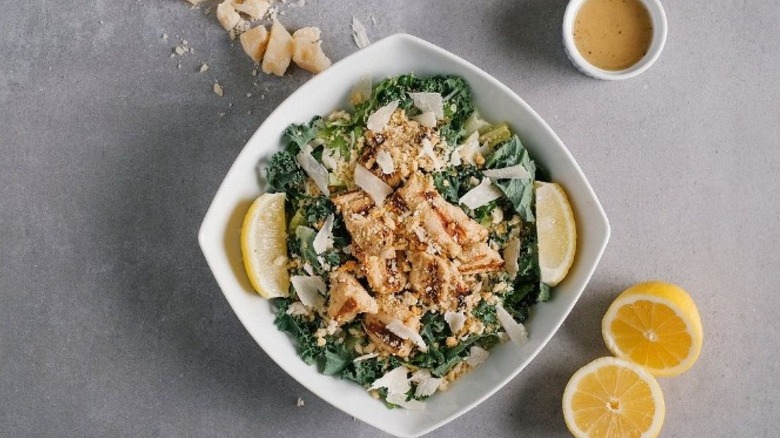 Press Release Attachment
Chick-fil-A always knows how to outdo themselves. According to Chick-fil-A, the chain introduced a spicy chicken sandwich back in January that kept us warm through the winter, while the brand continues to tempt us by testing spicy chicken strips at select menus across the country (via Narcity). With a spring menu shakeup, the chicken empire now plans to get us excited for the return of fresh produce by introducing us to their brand new item that guarantees to get us pumped up to skip the chicken sandwiches and go for a salad.
In a press release sent to Mashed, Chick-fil-A announced plans to release a new signature Lemon Kale Caesar Salad starting on April 26. The salad gets prepared fresh to order with romaine lettuce and kale, served up with shaved parmesan cheese and lemon wedges, a lemon caesar vinaigrette dressing, lemon parmesan panko topping, and finished off with grilled nuggets. The limited-edition salad truly represents a landmark in Chick-fil-A history, as it stands as the first salad to hit the brand's menu in five years, and the first salad to feature grilled nuggets. If the citrus burst of flavor packed into each of these salads can't get you in the springtime spirit, the accompanying lemonade might just get you ready for the salad.
The perfect lemon flavors to get us ready for warm weather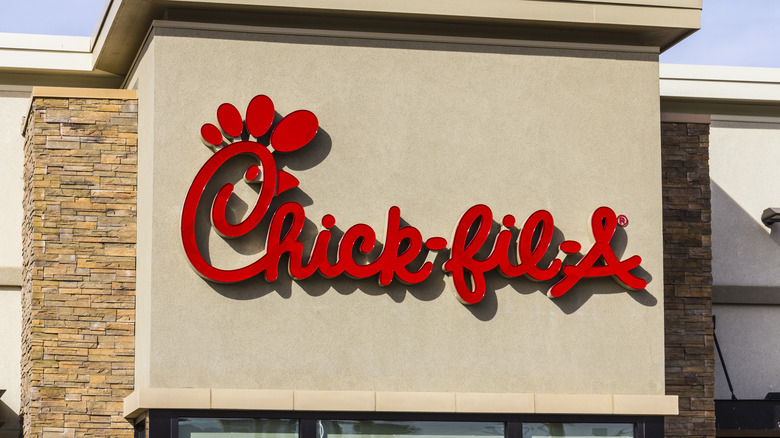 Shutterstock
If you count yourself as a citrus lover, you need to make your way to a Chick-fil-A very soon. According to the press release, the chain also plans to pair the salad with a new beverage that restaurant goers once had to concoct themselves. Chick-fil-A's new Sunjoy drink blends together their signature lemonade with sweet iced tea, giving customers a unique Arnold Palmer perfect for salad weather. This drink also hits menus on April 26 and comes with a diet version for anyone looking to cut down on sugar. The diet drink goes great with the Lemon Kale Caesar Salad, as the new menu item proves to fit anyone looking for a low-calorie entree that packs in the flavor.
For those of us looking to celebrate the return of fresh produce and citrusy flavors, we can't go wrong with Chick-fil-A's latest salad. The salad's appearance on menus may mark a shift in products, embracing healthy products that consumers have held out for. With a bit of luck, the salad can live up to the hype and we might just find our new favorite entree.