White Castle Is Giving Away Free Dessert To Anyone With The COVID Vaccine. Here's How To Get Yours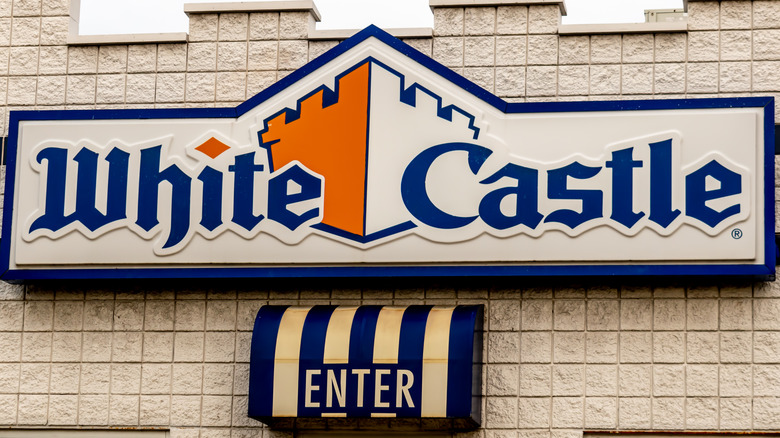 Shutterstock
That poke in the arm deserves a sweet reward, so White Castle will treat guests to a free dessert. In a recent company press release, the fast-food hamburger chain announced that it will provide a "complimentary dessert-on-a-stick" to anyone who has had a COVID-19 vaccine.
As Jamie Richardson, vice president at White Castle, said, this free dessert offer falls within the brand's message of "unity in the community." Specially, Richardson commented, "This 'vax for snacks' effort is just another way to support our communities as we make our way through this pandemic." This new offering continues the brand's philanthropic efforts over the past year. From fundraising events to free food giveaways, the fast-food restaurant brand is committed to helping its local communities.
The White Castle free dessert offer runs from April 22 through May 31, 2021. Guests can choose from one of four desserts, which include Gooey Buttercake-on-a-Stick, Fudge Dipped Brownie-on-a-Stick, Fudge Dipped Cheesecake-on-a-Stick, and Birthday Cake-on-a-Stick. The Birthday Cake-on-a-Stick is a new flavor that was launched for the fast-food restaurant's 100th birthday. To redeem this free dessert offer, guests must show proof of a COVID-19 vaccine, but no additional purchase is required.
While Mary Poppins said a spoonful of sugar helps the medicine go down, a free dessert from White Castle could make that shot in the arm a little more palpable too. And they're not the only company getting in on giveaways.
What other companies offer free food after being vaccinated?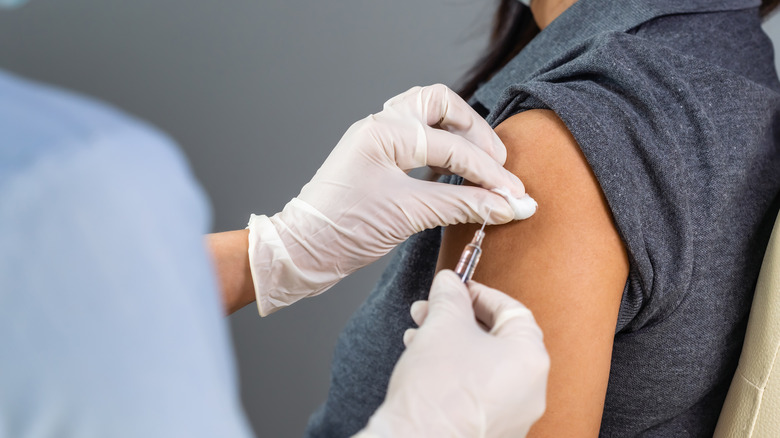 Shutterstock
While free food may not be an incentive to get vaccinated, it can be an added benefit for opting into that choice. Although the list of promotions continually changes, Today shared seven freebies for showing that vaccine card. Those options included free Krispy Kreme doughnuts, free beer from Samuel Adams, a free hot from Nathan's Famous, and a free juice shot from So Good For You. Although reception to these offers vary, it seems that many companies are wanting to join the vaccine conversation.
Other companies are using the vaccine efforts to raise funds for charity. For example, Miller Light offered a line of Vax Time Tees. As seen on the Miller Light shop website, sales of the one-armed t-shirts raised funds for the United States Bartenders Guild. As the world continues to adapt to the COVID-19 crisis, brands are finding ways to be relevant in the conversation. Whether it is free food, discounts, or special promotions, the offers may continue for a long time to come.