This Brand Has The Best Puff Pastry, According To Melissa d'Arabian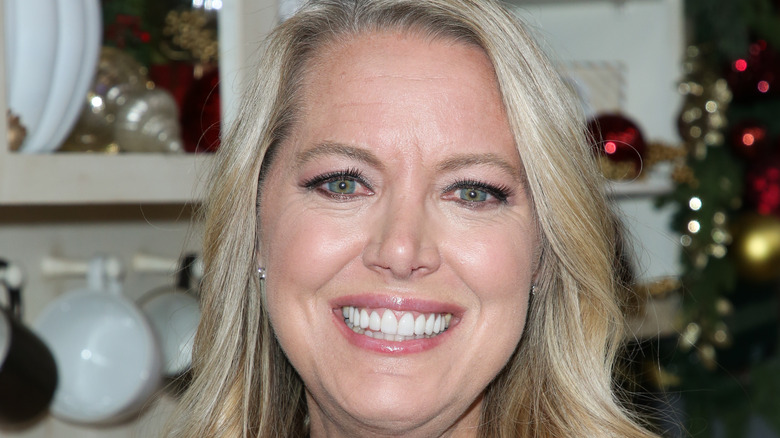 Paul Archuleta/Getty Images
Puff pastry can be one of the most technically difficult items to bake due to its very specific instructions. The Kitchn has even labeled it "one of the most finicky and labor-intensive" recipes. That's because there's a lot of rolling and folding and waiting involved when you can simply use the frozen, store-bought version that's just as tasty as homemade. While there will always be some baking purists that believe making puff pastry from scratch will yield better results, even many chefs agree that buying a pre-made option at the grocery store won't compromise dishes.
Included in that list of chefs is Melissa d'Arabian who swears by a favorite puff pastry brand that she personally buys and uses regularly. As her website notes, d'Arabian is a "celebrity chef, television host, best-selling author, speaker, writer, and mom of four." She got her start on Season 5 of "The Next Food Network Star" in 2009 and has been hyping budget-friendly meals on her series "Ten Dollar Dinners" ever since. So naturally she has some opinions on what's worth the splurge in order to save time when it comes to baking.
This is the secret to great puff pastry dishes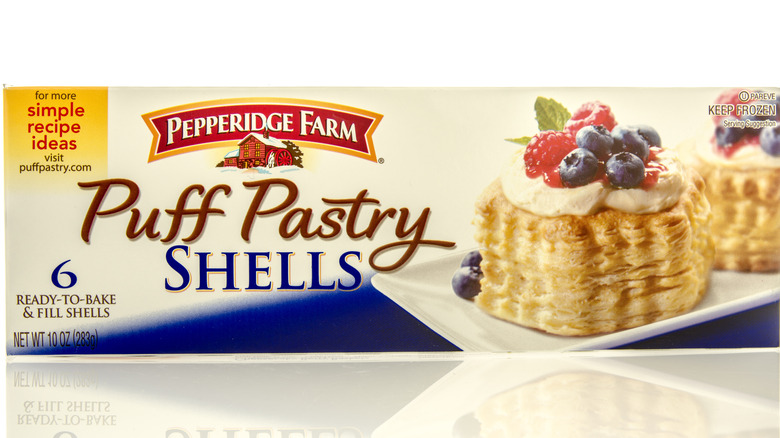 Shutterstock
What's d'Arabian's secret? The acclaimed chef told Food Network that she never goes without a package of frozen puff pastry from Pepperidge Farm and always has at least one box in her freezer "at all times." She further declares the brand's affordable and versatile offering has "the best 'puff.'" 
Serious Eats did a taste test of Pepperidge Farm's pastry puff alongside another common national brand, Dufour, and their tasters came in at a near 50/50 split. The only slight distinction was that Dufour was noted to have a more rich, buttery flavor and flaky texture. But Pepperidge Farm was great for cost-conscious bakers, especially when using it for recipes that are filled with other ingredients that have strong flavors like Beef Wellington.
If all this talk now has you craving something made with puff pastry, try out d'Arabian's Chicken Pot Pie Turnovers (on Food Network's website) that are as good a reason as any to put this ingredient to use.