Good News For Fans Of Ten Dollar Dinners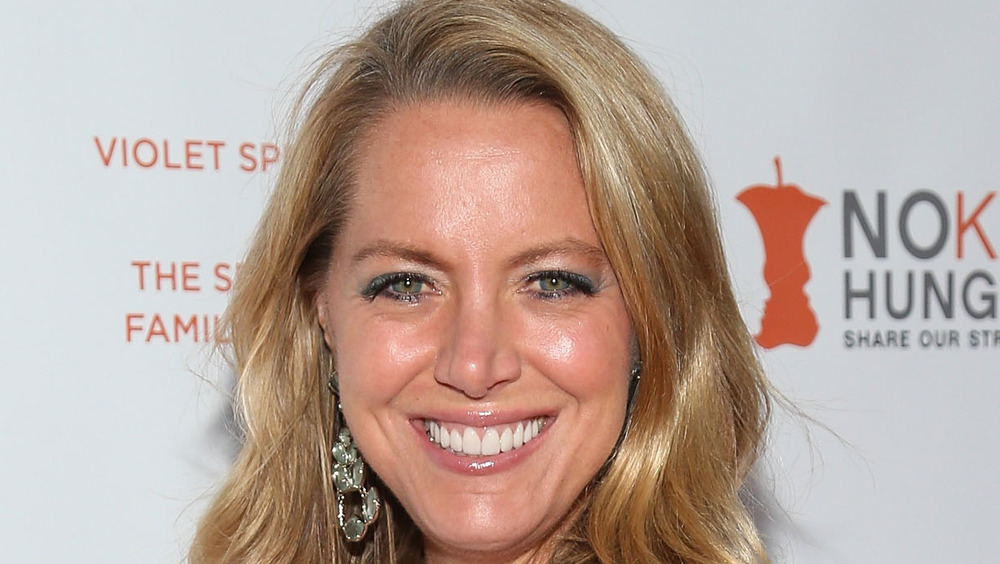 Imeh Akpanudosen/Getty Images
Television has graced us with many incredible cooking shows (and even more incredible recipes) over the years, but let's face the facts: You're probably never going to make a perfect Chateaubriand at home, given the sheer cost alone. That's where the Food Network comes in. With a whole lineup of relatable chefs and budget-friendly menus, everyone is sure to find something actually attainable to cook in the kitchen that night (or you can just watch people struggle to incorporate bizarre ingredients on Chopped, whatever works for you).
After winning season five of Food Network Star, modest chef Melissa d'Arabian made a name for herself in the family cooking world with her show Ten Dollar Dinners (via Food Network). From 2009 to 2012, d'Arabian helped struggling chefs with recipes designed to feed a family of four with just a ten dollar bill and a little bit of creativity. According to IMDb, the show lasted seven seasons and covered everything from "spicy turkey lollipops with a raspberry glaze" to "iced green tea with fresh herbs and honey."
All 7 seasons of Ten Dollar Dinners are available to stream again
The show fizzled out in 2012, but today — almost a decade later — it's making headlines again, as viewers on Twitter realized it's rejoining the ranks of other Food Network classics.
So if you're sick of trying to follow along with the gourmet recipes featured on Iron Chef, you're in luck: All former seasons of Ten Dollar Dinners are now available on the new streaming service Discovery+. Chef d'Arabian shared in the excitement on Twitter, responding to a fan and gushing about the show's inclusion on Discovery+. "[I] put my heart and soul into every penny of every dish," she wrote. "Glad it's getting new life on #DiscoveryPlus"!
If you're watching Ten Dollar Dinners, you're likely trying to save a buck here and there, so paying for yet another streaming subscription may not be in the cards right now. Don't worry: Verizon customers can even receive a one-year subscription to the platform for free. And if you aren't a Verizon customer, we highly suggest marathon-watching all seven seasons of d'Arabian's long-lost Food Network hit during the seven-day free trial to get some new dinner ideas — just be sure to take notes.