This Is What's In Gigi Hadid's Viral Spicy Vodka Pasta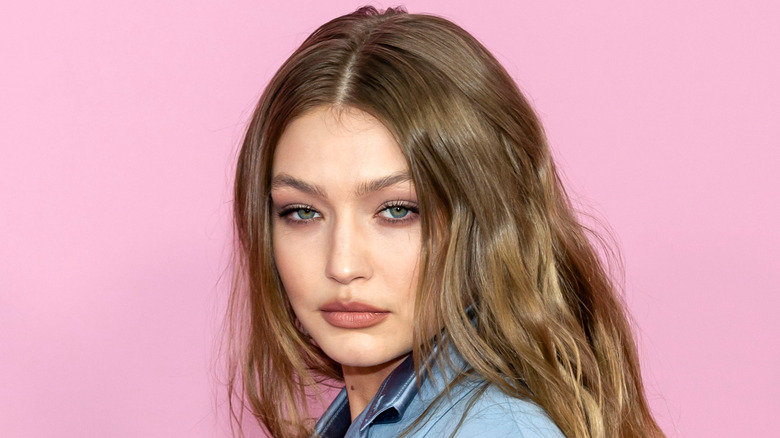 Shutterstock
If you were glued to social media like the rest of us when quarantine first started, you might have been lucky enough to catch supermodel Gigi Hadid's viral spicy vodka pasta recipe. Hadid, known for being a force on the runway as well as in the kitchen, is often generous enough to share some of her culinary creations and their processes when the moments strike. But, this particular recipe share from Hadid struck a chord in the hearts of amateur cooks and pasta lovers everywhere (via Popsugar).
With the ever-constant wave of pasta recipes, hacks, and fans of any noodles in sauce, it's no surprise that Hadid's take on pasta alla vodka went absolutely viral, especially when the easiest thing to do while being cooped-up inside was head over to the stove and get cooking. But, the few twists Hadid makes on this classic dish make it a mouthwatering recipe that, if you haven't yet, you really should try it ASAP.
What's in Gigi Hadid's viral spicy vodka pasta?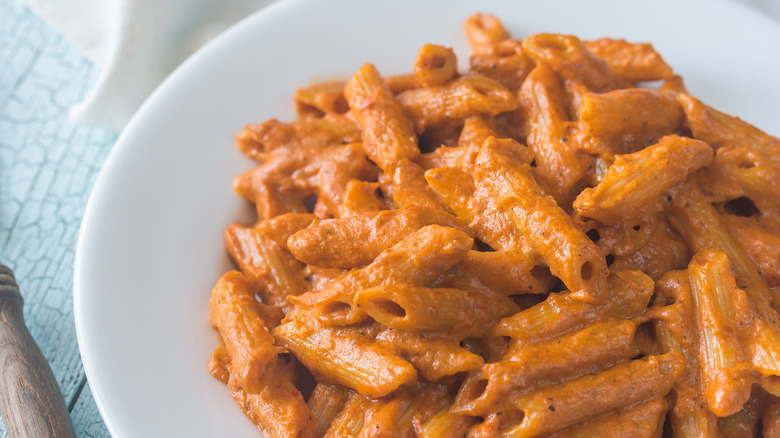 Shutterstock
As you may have guessed from the title, there's definitely a little kick to this pasta sauce, given that Hadid uses red pepper flakes to spice things up (via Popsugar). Hadid does note in her original recipe that you can use more if you want a spicier sauce. Of course, a touch of vodka for that signature flavor is essential.
What we really love is Hadid's base for the sauce. The tomato paste and heavy cream are givens when it comes to a heavenly tomato cream sauce, but having a textured, fragrant base of soft-cooked shallots and fresh garlic definitely adds pizzazz and of course, flavor to this variation (via Grazia Magazine).
And, though less about the sauce, Hadid using small, shell pasta for this dish really speaks to the inner child in all of us, who remember this shape covered in cheesy, boxed powder sauce. It adds another layer of texture and an element of fun, plus maximizes scoop-ability for the moment you take your first bite and realize you'll be shoveling the rest at a fast pace once you start.