This Is Burger King's Most Expensive Dessert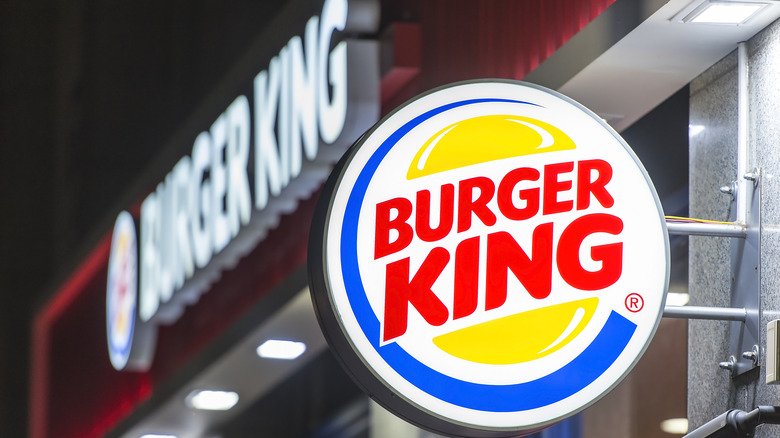 Shutterstock
The words "expensive" and "Burger King" aren't found together very often—if ever. And while there are some fast food establishments whose prices have gone up in recent years, like KFC, others, like Burger King, are certainly more adequately priced. According to the Fast Food Menu Prices website, individual items at BK tend to stay below $8 each. And while pricing is often a factor in food selection, even desserts, Burger King is not typically the first place you think of when selecting a dessert spot, no matter how much you're trying to save.
And yet, surprisingly, an Insider writer not only wanted BK's desserts enough to select the establishment as their dessert spot, but their visit in January had them tasting and ranking each dessert in order of preference, with the Strawberry Shake, Vanilla Hand Spun Shake, and Vanilla Soft Serve coming in last due to their bland flavors, and the Dutch Apple Pie getting such rave reviews as "blew me away." So needless to say, some desserts at BK may actually be worth tasting. And while it's hard to imagine that anything could be that pricey on Burger King's menu, let alone a dessert, there is one that stands above the rest on the pricing scale.
Not so sweet desserts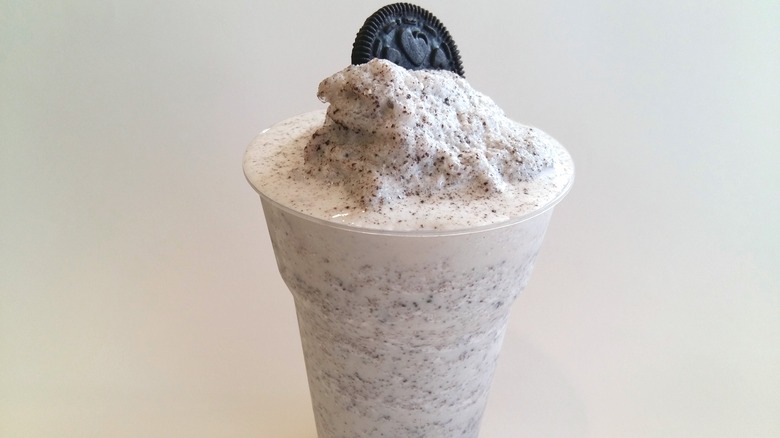 Shutterstock
No offense to Taylor Swift, but if you're trying to get the best bang for your buck at Burger King, you may want to think twice before you 'Shake it Off." Despite the Insider taster's mixed reviews (depending on the flavor), the shakes are the most expensive desserts on the Burger King menu. Prices tend to vary based on location. But a variety of the shake flavors in NYC cost the reviewer $3.79 in 2020, and a Chocolate Shake with M&M's set him back $4.19, making these BK's most expensive items. Although, neither will really break the bank. (Fast Food Menu Prices estimates that the price of a large BK milkshake in 2021 is around $3.59 while a medium runs for roughly $3.09 and a small comes in at about $2.49.)
But worry not, there are tons of other options if the shake is still at too steep a price for you. Other dessert options include Chocolate Chip Cookies, HERSHEY'S Sundae Pie, Soft Serve Cup, Soft Serve Cone, Chocolate Fudge Sundae and a Mini-shake, and many even come under $2 each. Looking at those choices, you really can't go wrong with anything price-wise, but if you're looking for the most bang for your buck while still enjoying a tasty shake, maybe go with a mini instead.