The Three Ingredients Giada De Laurentiis Always Adds To Her Pasta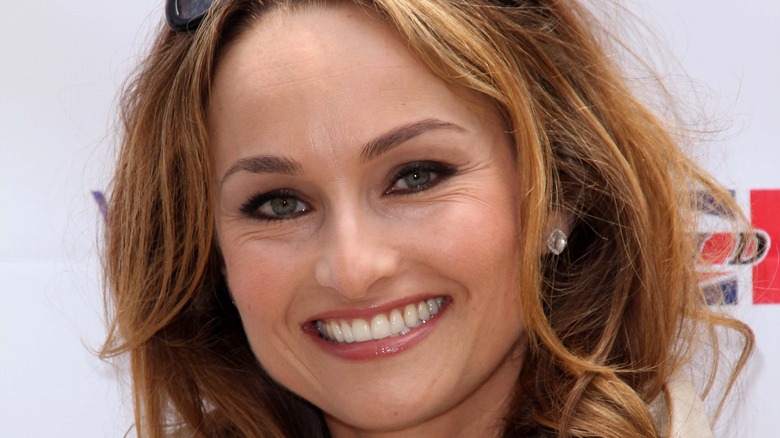 Shutterstock
Many things come to mind when folks think about Italian cuisine. Whether it be the quality of the ingredients used, the plethora of iconic dishes that Italians have given the world, or their very particular way of making their dishes (something chef Carlo Cracco learned the hard way when he revealed how he made pasta all'amatriciana, per The Guardian). According to Ristorante da Piero, quality fresh ingredients are highly important in Italian cooking, which is why folks will find things like garlic, tomatoes, and olive oil. 
No one knows this better than famed chef and TV personality Giada De Laurentiis. The Italian-American cook loves to make anything from delectable ravioletti in pink sauce to the ever-so cheesy cacio e pepe. Like all chefs, De Laurentiis understands that there are certain ingredients that everyone must have in their pantries and refrigerator, especially when it comes to making pasta. Sure, there are things like salt and pepper, but De Laurentiis revealed to PopSugar that there are three ingredients that she always has to have on hand when she makes pasta.
De Laurentiis always adds pasta water, EVOO, and Parmesan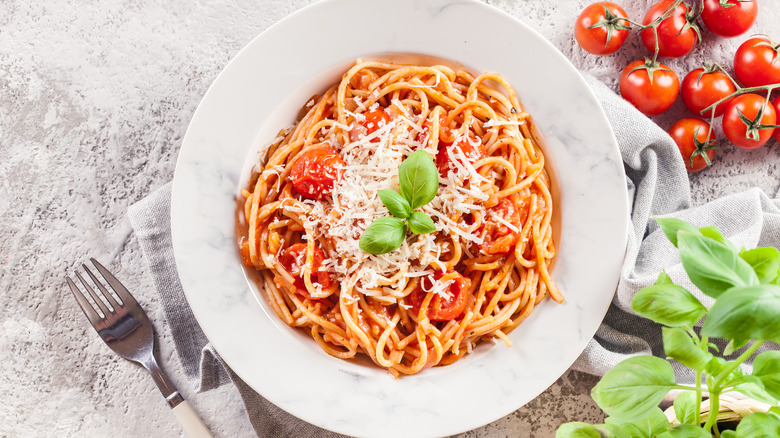 Shutterstock
According to PopSugar, Giada De Laurentiis always adds pasta water, extra virgin olive oil (EVOO), and grated parmesan cheese. She states, "Those three things, I always do, without fail, no matter which pasta I make." She notes that she properly salts her pasta water as the water (and pasta) won't taste like much if salt isn't added. MasterClass details that ingredients like extra virgin olive oil and Italian cheeses like Parmigiano-Reggiano and Pecorino are among some of the most popular traditional ingredients used in Italian cooking. 
When it comes to using pasta water, Smithsonian Magazine notes that at-home cooks shouldn't dump it all down the drain. The publication says that adding about a 1/4 cup to a 1/2 cup of pasta water will help the noodles you are using soak in the sauce due to the starch that comes out during the boiling process. 
When it comes to using olive oil in pasta dishes, the love that Italian and Italian-American chefs like De Laurentiis have for extra virgin olive oil is as old as time. Cucina Toscana explains that olive oil can be traced all the way back to 6000 BC and has been used in everything from food to soap to medicine. So this coveted oil, along with Parmesan and pasta water, are justifiable must-haves for De Laurentiis in particular.