The Reason Giada De Laurentiis Prefers Ravioletti To Ravioli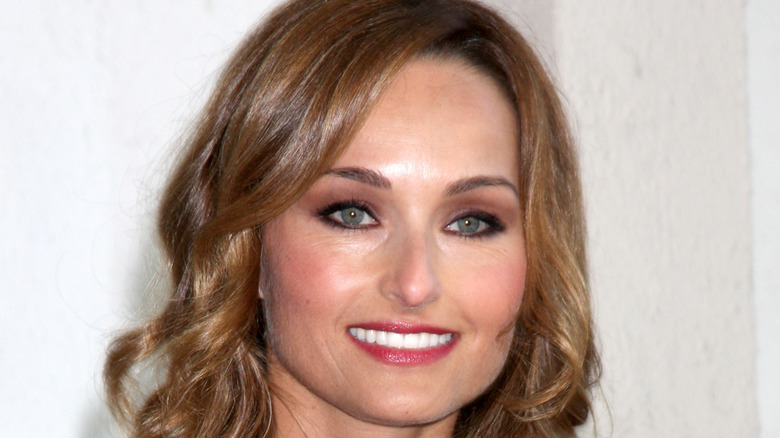 Shutterstock
Growing up everyone had two types of pasta that defined their childhood. Whether you loved both or were partial to one or the other, ravioli and spaghetti were the bee's knees. While spaghetti felt somewhat more adult and refined, ravioli was the fun pasta that many kids gravitated towards (who didn't enjoy their fair share of Chef Boyardee's saucy ravioli?). 
According to Culture Trip, the first signs of stuffed pasta dishes that arrived on the scene can be traced back to 16th-century Northern Italy where the nobles of Milan and Mantua feasted on it before it became popularized for the masses. The publication also notes that ravioli are seen as a beloved time-honored dish for special occasions, which may be why famed chef and TV personality Giada De Laurentiis loves ravioli. Not only does she love cheese-filled ravioli, but she especially loves their tiny counterparts ravioletti, per Food Network. But it begs the question, why does she love ravioletti more than ravioli?
De Laurentiis loves ravioletti because they are both light and decadent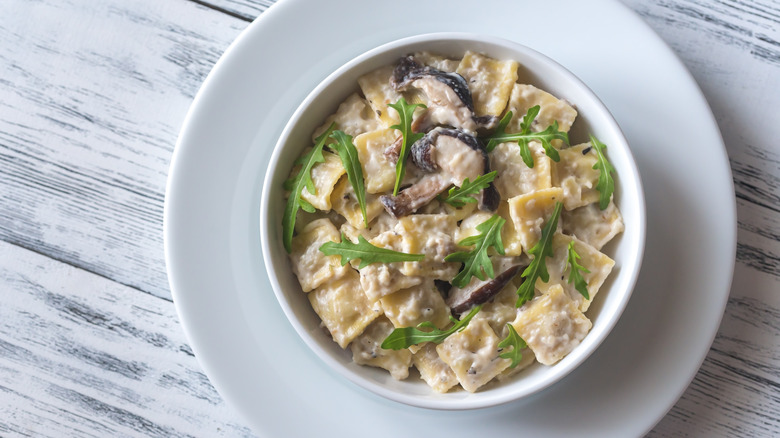 Shutterstock
According to Amaro Restaurant, there are three sizes of ravioli: ravioletti, ravioli, and ravioloni (all square). The restaurant explains that, regardless of size, ravioli can be cooked in either a simple broth or a sinful creamy pasta sauce. They can also be stuffed with anything from egg to ricotta cheese and sage to Italian meats, or you can make it vegetarian with things like mushrooms. 
Per the Food Network, the "Bobby and Giada in Italy" co-host enjoys making ravioli, specifically raviolettis, filled with cheese and in a pink tomato-shallot-garlic-wine sauce. Why does the "Giada at Home" star like ravioletti? She tells Food Network it is because "they're decadent, but still very light." The publication also notes that ravioletti cook much faster than ravioli because of their size, and De Laurentiis loves to top them off with a creamy sauce.