The Pioneer Woman Had The Perfect Job When Planning Her Daughter's Wedding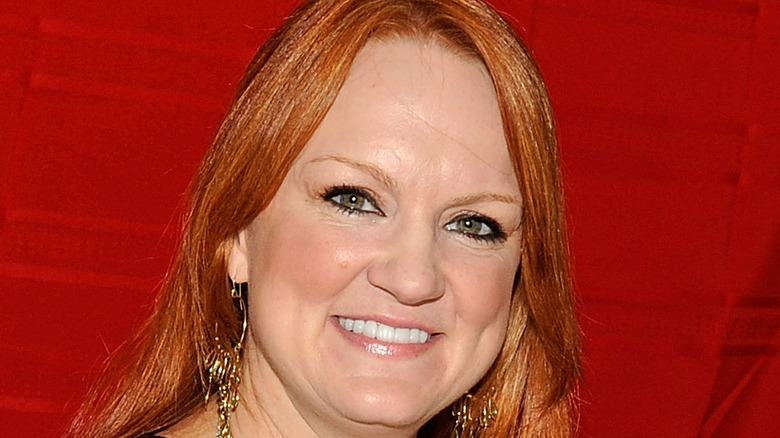 Bobby Bank/Getty Images
Ree Drummond and her family have been occupied planning for a much-awaited wedding in the family. That's right: The Pioneer Woman is working extremely hard to ensure that everything is perfect for her daughter Alex's big day. Drummond has been sharing regular updates on her blog and on Instagram to keep her fans involved with the celebrations, including pictures from Alex's fun-filled bachelorette bash earlier this month in Nashville. As per The Pioneer Woman's blog, the event lasted for an entire weekend and had plenty of interesting activities such as boat rides and delicious rooftop cocktails.
To make things even more exciting and keep fans in the loop, Alex went live on The Pioneer Woman's Instagram account yesterday. She fielded questions from curious followers who wanted more details about the grand wedding. Alex even spilled the beans on what responsibilities her mom has taken on to help her throughout the planning process.
Ree Drummond is working very hard on the food side of things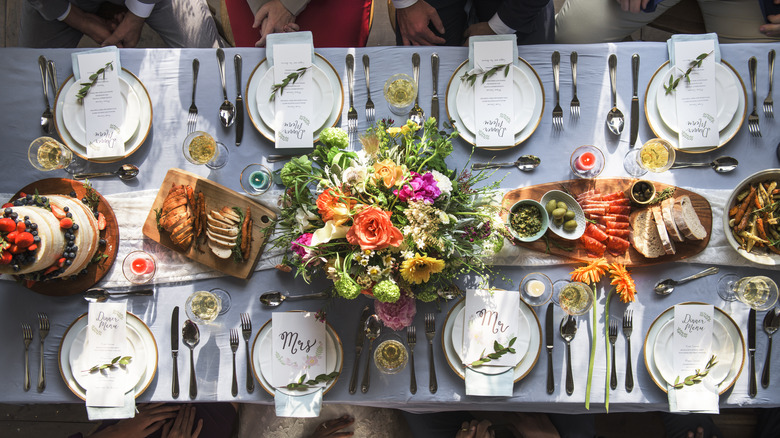 Shutterstock
Ree Drummond is heralded as an expert home chef with plenty of delectable recipes up her sleeve, which Alex knows firsthand. In her Instagram session, Alex spoke about asking her mom to handle the menu for the wedding, which she knew would be the perfect job for Ree. "My mom has kind of been the mastermind behind the wedding menu honestly...I haven't even tasted the food. My mom tasted it all for us," she said. What an excellent job to have, eh? As Drummond jokingly said, "Alex rightly said that I love food more than anyone she knows so she trusts me."
According to People, Drummond has chosen the Mercantile restaurant to cater dishes for the wedding, and she spent a lot of time selecting the dishes. Here's a glimpse: Guests at the wedding can expect to be treated to beef tenderloin filet, mashed potatoes, macaroni and cheese (with seven types of cheeses to choose from), two wedding cakes, and more. Psst...there's also going to be a churro bar at the location, too!