Pepsi Just Got In On The Virtual Restaurant Trend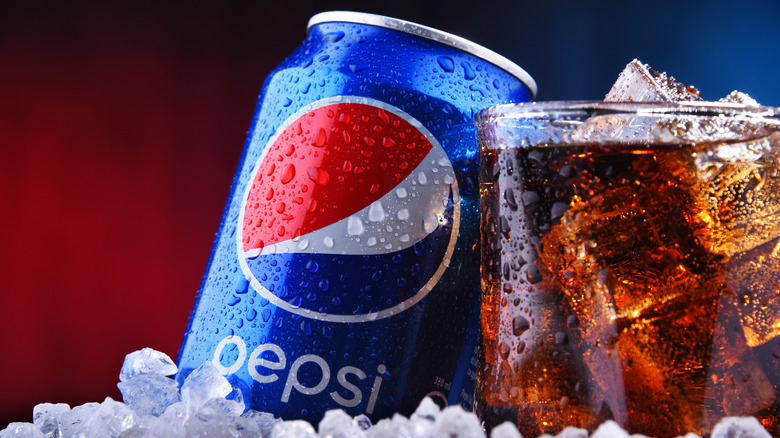 Shutterstock
With the pandemic changing the way we approach eating at restaurants, we now have more ghost kitchens to choose from. According to Food Network, this style of restaurant sells its wares digitally but lacks a proper brick-and-mortar location for diners to eat at. While this style of restaurant has operated since at least 2013, ghost restaurants didn't take off until COVID-19 made eating out much more difficult. As a result, many of our favorite locales pivoted to operate as ghost restaurants, while many businesses opened to exclusively follow this model. While you might imagine that smaller operations would take advantage of this style of restaurant, some big names have jumped aboard and might even change the way the public imagines this type of dining experience.
According to a statement sent to Mashed, Pepsi has launched their "Better with Pepsi" campaign to get diners pairing their meals with a glass of their signature beverages. Starting today, Pepsi plans to back up this campaign by opening a new digital restaurant chain, Pep's Place, nationwide. This exclusive ghost kitchen is accessible only via their website and major food delivery apps like DoorDash and Grubhub. The virtual restaurant makes diners choose their Pepsi product first, and curates a meal to the specific drink. Their Pepsi Zero Sugar cola matches diners with a chicken Caesar salad, while Pepsi Mango pairs with buffalo wings. For a curated dining experience like no other, you have to check out the menu for yourself.
A new look for Pepsi products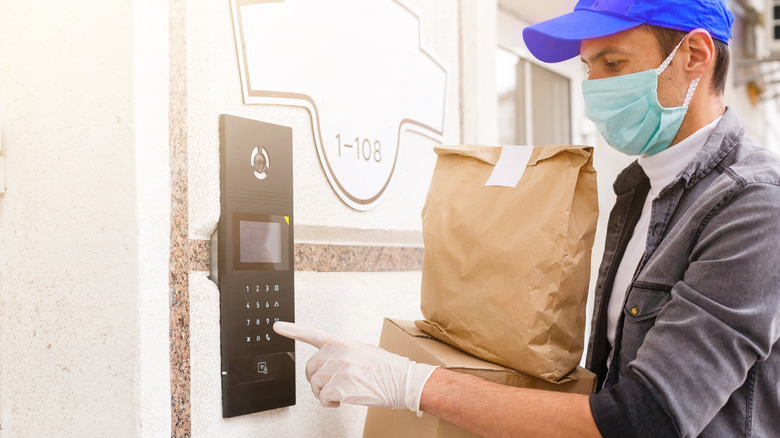 Shutterstock
Pairing your preferred Pepsi with food is an incredibly novel approach to fast-casual dining. According to PR Newswire, you have to first select your preferred beverage and can opt for Pepsi, Diet Pepsi, Pepsi Zero Sugar, Pepsi Real Sugar, Pepsi Wild Cherry, Pepsi Zero Sugar Wild Cherry, Pepsi Mango, and Pepsi Zero Sugar Mango. In addition to Caesar salad and wings, diners can expect to graze on cheeseburgers, Cajun chicken sandwiches, chopped pork sandwiches, spare ribs, and more. You even get the chance to round out your meal with sides, like broccoli, chips, and mac and cheese. The campaign lasts for the next 30 days, so if a deal from Pep's Place sounds too good to pass up, get a move on before it disappears!
By creating a curated dining experience, the brand plans to raise the bar on ghost kitchens everywhere and tap into this market that has seen unprecedented growth in the past year. With any luck, you might just discover the perfect Pepsi pairing of your dreams.