Aldi Shoppers Are So Excited For The Return Of These Quinoa Puffs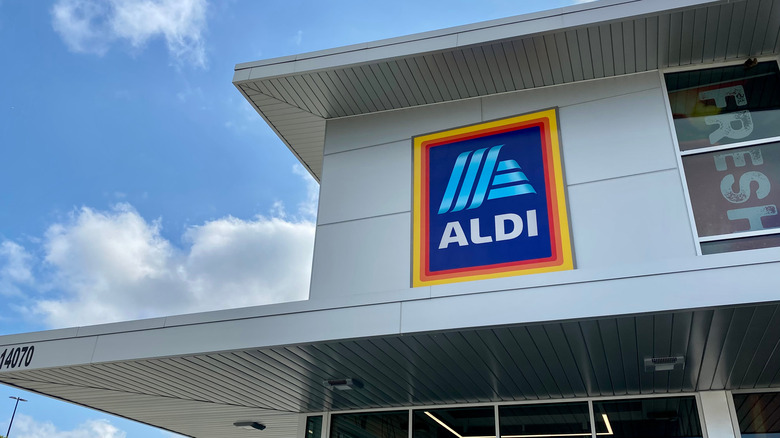 Reddit
When you need to pick up a snack, Aldi knows just how to please. The grocery chain should serve as anyone's one-stop shop when it comes to stocking up on affordable treats, like Clancy's tortilla chips, Appetito's jalapeños poppers, or even gluten-free double chocolate brownie cookies (via Hip 2 Save). These crowd favorites face some stiff competition, as Aldi has now rolled out its latest snack offerings, just in time for spring's warm weather. 
Over at r/aldi, Reddit user u/oceanblu456 discovered that Aldi now stocks African Curry-flavored quinoa puffs. They posted a picture of the new snack and set off a chain reaction of comments. Replies have flooded into the post, ranging from "Bought these today for the first time and they're fantastic! So unique," all the way to "Oh these are the best. Delicious seasoning and not over done like most. So glad to hear they are back." Another user also observed that another quinoa puff has hit shelves at Aldi, stating: "Got one of these along with the yogurt cucumber flavored ones the other day, haven't tried the cucumber ones yet but these are amazing."
Send your taste buds on a trip with these Aldi snacks
If you can't wait to get your hands on this new alternative grain-based treat, make sure to move fast. According to Aldi, each bag goes for $1.99 and they have hit stores nationwide. Don't miss out on this new snack, especially considering that the product only stays on shelves while supplies last. The brand has even claimed to limit how many bags we can buy at a time, so make sure to not sleep on this deal.
If you love the deep, flavorful taste of curry and can't wait to try a snack that relies on quinoa to give it an edge, these quinoa puffs have your name all over them. According to a Reddit post trying to identify the exact spices used on these puffs, one user claims they contain: "Corn, quinoa, sunflower oil, sugar, salt, onion powder, spices, coriander (aka cilantro seeds), garlic powder, turmeric, fennel, natural flavors, paprika." Make sure to grab a bag while you can and see if you agree with all of the hype this product has racked up as of late.