Here's Why Fans Are Comparing Duff Goldman To Bill Nye The Science Guy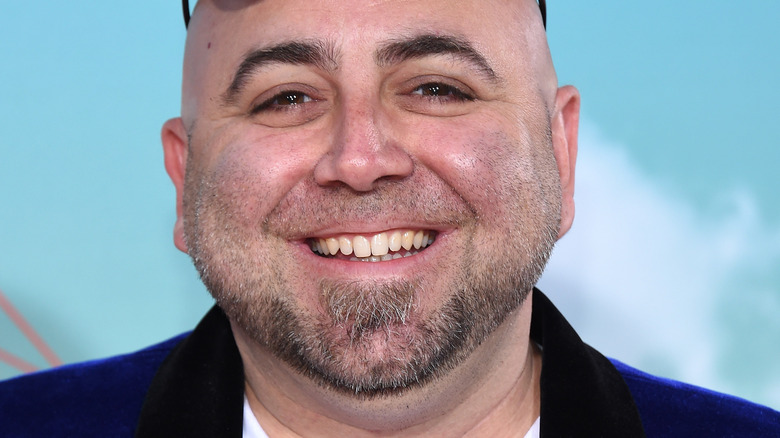 Shutterstock
Duff Goldman has always had the pleasure of working in the fun corner of the cooking world. Whether it was on the set of "Ace of Cakes," crafting a whimsical tiered cake fit for any kid's dream birthday party, or hosting "Kids Baking Championship," judging aspiring pastry chefs on their creativity and skills behind the oven, Goldman has always made sure baking was fun first, delicious second, and everything else last.
So it was no surprise when Goldman announced "Happy Fun Bake Time," a new goofy, family-friendly cooking series, streaming exclusively on Discovery+ as of April 29th (via Twitter). The show takes place in Goldman's "laboratory kitchen" alongside some new "fantastical" friends — or, well, puppets, according to Food Network. Goldman takes the stress of the "Ace of Cakes" kitchen and any regular Food Network baking competition out of the equation with this one. Instead, the seasoned chef introduces the concept of food science in a relatable and entertaining way — not unlike a particular science expert from back in the day.
Goldman's new show has a familiar '90s kid charm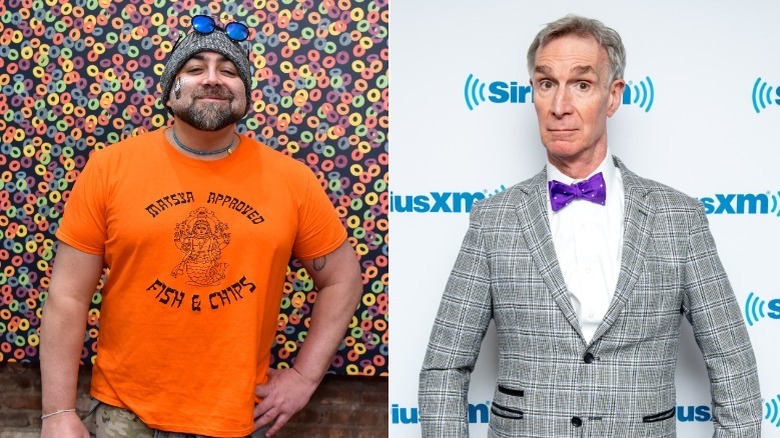 Kris Connor, Roy Rochlin/Getty Images
Just days after airing, fans took to the internet to rave about "Happy Fun Bake Time" and its classic, laugh-inducing charm. Reddit user /Mindless_Ad_1237 shared their excitement for the series in a post, writing that the show looks "to be truly fun and informational about baking," and that it's reminiscent of "'Bill Nye the Science Guy,' but for baking!"
Someone might want to tell Goldman, since that's what he was aiming for from the get-go. In a Discovery+ press release, the pastry pro said "when I understand the science behind the food I make, I somehow feel more connected to it and I wanted to share that with everyone." And if anyone knows a thing or two about feeling a deeper connection to material things and processes through the mysterious wonders of science, let's admit it, it's Bill Nye.
Another Reddit commenter /Nizuni agreed with the comparison, admitting that they've already finished the series. They said that the show "felt like an after school show from the 90s," and that's just what might make it work for viewers young, old, and in between. Nostalgia sells, but so does Duff Goldman, so we'll be tuning in, too.