The Real Reason Aldi UK Will Be Celebrating Christmas In June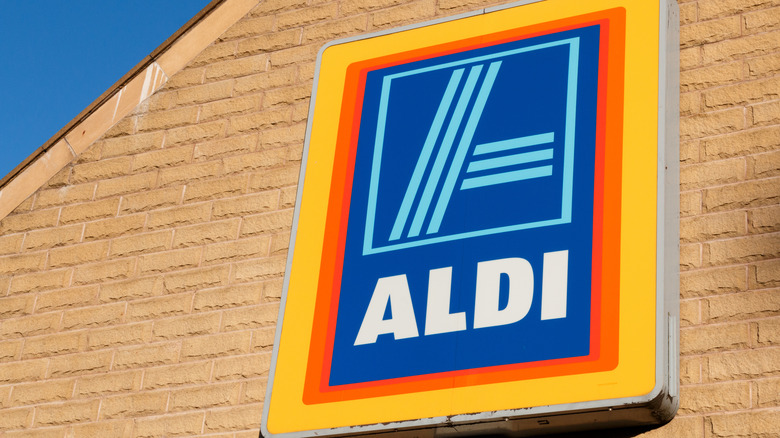 Shutterstock
Aldi UK is gearing up to celebrate Christmas in June and we have just two questions: what's wrong with Aldi in the United States, and why do UK shoppers get to have all the fun? Aldi announced its festive initiative on Facebook on May 4, giving shoppers about a month and a half to prepare for the big date.
The grocery chain swears that it'll bring back 12 packs of mince pies especially for the occasion (via Twitter). We're just spitballing here, but in the U.S. we wouldn't say no to holiday cookie decorating kits in June, and especially not the ugly sweater ones. In prep for the big day, Aldi UK is also getting Facebook followers to vote on other December favorites that should make June comeback, like pigs in blankets, turkey, Christmas pudding, and ... carrots? Finally, the discount grocery chain has hinted (via Facebook) at "surprises" to be found in stores on June 25, which sounds more like a kind of Easter Egg hunt-Junemas hybrid to us, but we're not complaining.
Aldi's 'Junemas' initiative has got UK shoppers riled up
It's not entirely a marketing stunt. "Last Christmas didn't have our hearts, and sleigh bells weren't ringing like they usually do," Aldi explained their initiative via Facebook. "So we think it's time for round two. A proper Christmas where you can hug your nan, get the whole family together, and go to town with all the trimmings." As of early May 2021, BBC reports that 35 million people in the UK have had at least one dose of a COVID-19 vaccine. The government plans to have vaccinated all adults in the country by mid-July.
It goes without saying Aldi's Twitter followers are all for the Junemas. "Brilliant idea Aldi! Because of my husband being extremely clinically vulnerable we couldn't have the family around like we usually do," one Twitter user wrote. "We've shielded for over a year to protect him, but we both had our 2nd jabs last week. So Junemass dinner in the garden with the family!" Another chimed in via tweet, "I am so on board with this !!! Loving it, back garden, sunshine and instead of burgers & beer... mince pies & prosecco.. my fav." A third celebrated, "This years [sic] birthday present from Aldi tops anyone else's present. Junemasss incoming. Can I put me tree up" (via Twitter). To which Aldi replied: "Can you put your tree up? Does Rudolph have a red nose?" To which we'd reply: Rudolph's nose is red. And if you ever saw it, you would even say it glows.