The Surprising Amount Of Money Peet's Coffee Was Sold For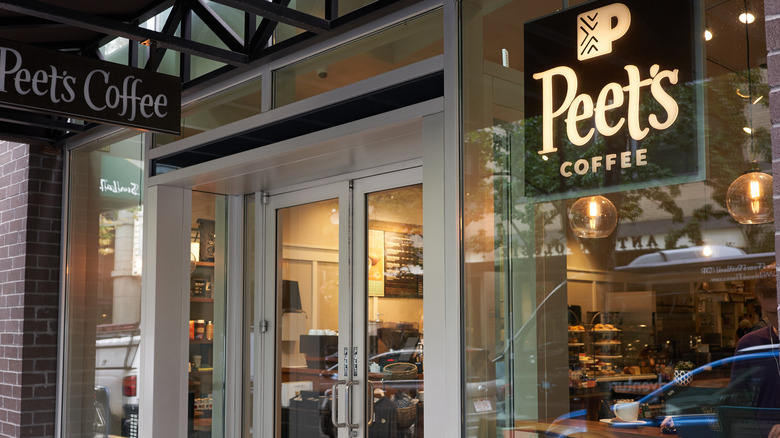 Shutterstock
Peet's Coffee and Tea was originally founded in Berkeley, California in 1966 by the Dutch immigrant and coffee enthusiast Alfred Peet, according to Peet's. Throughout the 1970s, he worked with young roastmasters to help them perfect the craft of creating the perfect cup of coffee. The company continued to expand, and in 2001 was incorporated as Peet's Coffee and Tea Company, where it was listed publicly on the Nasdaq until it finally went private in 2012 (via the Los Angeles Times).
That summer, the German company Joh. A. Benckiser paid just under 1 billion — that's billion with a b — dollars to acquire the coffee chain. After shelling out $73.50 per share, for a total of $977.6 million, Joh. A. Benckiser bought out the company, although Peet's original management team and employees were allowed to stay on, according to the Los Angeles Times. "At JAB, we are committed to owning and investing in companies with strong, premier-quality brands and great people whose values we share. Peet's is just such a company and we look forward to preserving the company's culture and core values while supporting management's vision for future growth," Joh. A. Benckiser chairman Bart Becht said of the deal at the time (via Patch).
Joh. A. Benckiser now owns a variety of food brands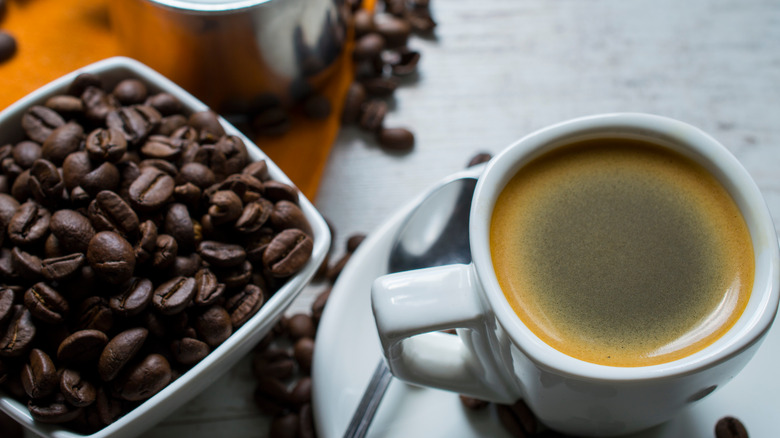 Shutterstock
Prior to the sale, Joh. A. Benckiser was primarily known for their lifestyle and beauty brands, owning majority shares in both Labelux, a luxury goods company, and Coty Inc., a beauty company. Therefore, the move was a surprise to some people, who expected Peet's Coffee to be sold to its biggest rival, Starbucks. The Los Angeles Times reported the two coffee companies had been in talks to expand their presence in grocery stores.
However, it was Joh. A. Benckiser who received unanimous approval by the board of Peet's Coffee. "In my experience it is rare to find a company and a brand as special as Peet's. We are pleased that JAB recognizes this and that Peet's existing shareholders will be rewarded with significant value," chairman of the board of Peet's, Jean-Michel Valette, said (via Patch). Joh. A. Benckiser has since vastly expanded their food brands ownership, buying out Caribou Coffee at the end of 2012 (via USA Today), and going on to purchase other popular foods brands like Krispy Kreme, Espresso House, Pret, and Panera Bread, per JAB Holding Company.