How Rich Is The Moe's Southwest Grill CEO And What's The Average Pay Of Its Employees?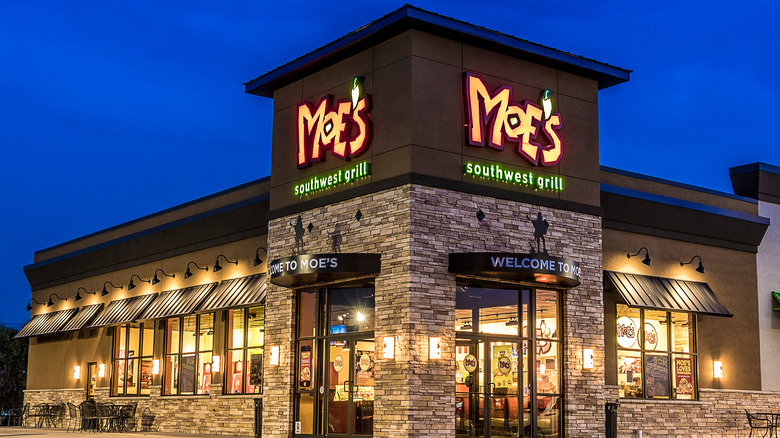 Shutterstock
Whenever you've found yourself craving a good burrito or taco, you've probably headed straight for Moe's Southwest Grill. Known for delivering a warm "Welcome to Moe's!" to all who step through their doors, the restaurant — which its official website notes opened its first location in Atlanta in 2000 — is one that offers up delicious eats and an even cooler environment. While the food at Moe's (which the chain's website explains stands for "Musicians Outlaws and Entertainers") is undeniably good, you may be wondering if the pay employees receive is, too.
According to Indeed, crew members and restaurant staff are making between $10.40 and $10.59 an hour while working for Moe's. Prep cooks make slightly more with their average hourly wage being $11.40, while shift leaders only make about 40 cents more, at approximately $11.76 an hour. And what about those in the managerial position? Well, to start, shift managers and assistant managers make $12.14 and $13.56, respectively. For general managers and restaurant managers, there isn't much of a pay difference, as each one makes about $15 an hour. While these rates may seem standard or even impressive to some, how do they really compare to what Focus Brands CEO Jim Holthouser is worth?
Moe's parent company (and its CEO) is thriving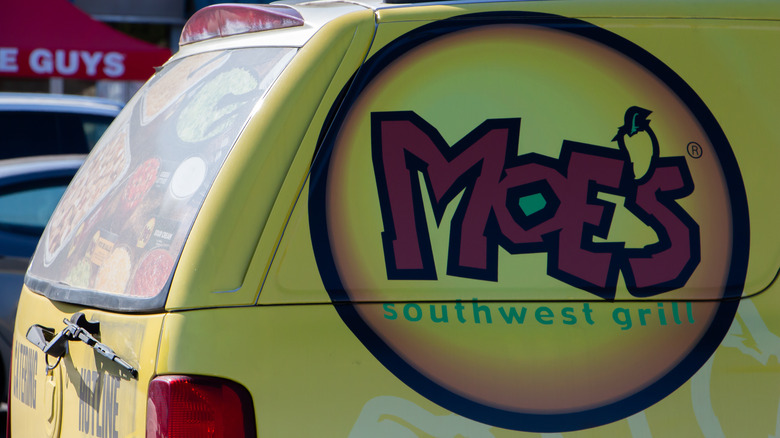 Shutterstock
If you're interested in discovering Holthouser's net worth — who Restaurant Business notes took over as CEO for Moe's parent company Focus Brands in February 2020 — unfortunately, not much information can be found. Stepping into the role mere weeks before the world's shutdown due to the ongoing COVID-19 pandemic, the executive called the transition "a full assault," as he was attempting to both "learn a company" and deal with the pandemic at the same time. But as Forbes noted in May 2020, the purveyor of burritos and tacos was able to keep almost 80% of Moe's locations open nationwide, and saw an average increase of almost 40% in to-go, delivery, and curb-side sales even as Holthouser may have felt things were falling apart around him.
Although there is no concrete way to calculate the CEO's net worth without knowing his current salary, one can assume it is well into the millions of dollars. According to the official Focus Brands website, the company includes legendary food brands Auntie Anne's, Carvel, Cinnabon, Jamba, McAlister's Deli, and Schlotzsky's in addition to Moe's Southwest Grill. With that much responsibility, a high salary similar to that of Restaurant Brands International's Jose Cil can definitely be expected. Additionally, the high ranking exec's bio notes he has "extensive experience in international business, franchising, brand management, and global product development," including a long stint as senior executive at Hilton. With that experience — not to mention any stocks, investments, or savings — Holthouser is more than likely to be sitting on a mountain of cash.