This Fancy School Is Where The First IHOP Chef Trained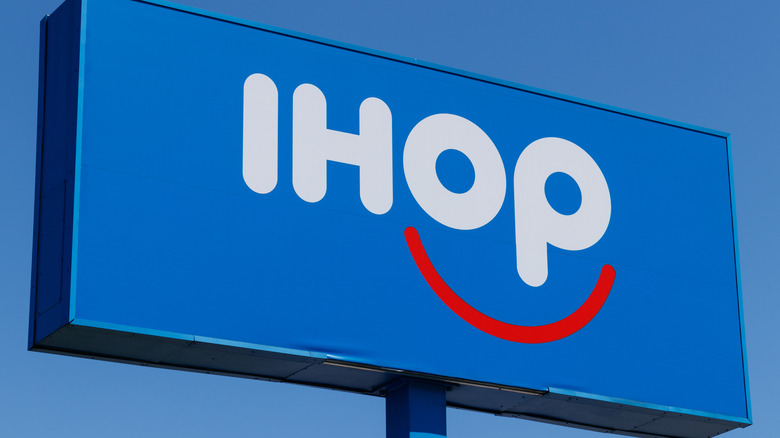 Shutterstock
Place an order for pancakes at an IHOP now, and you're treated to plenty of choices: good old-fashioned plain, healthy Harvest Grain 'N Nut, decadent New York Cheesecake, playful Cupcake, sweet Mexican Tres Leches, tart Double Blueberry, and indulgent Chocolate Chocolate Chip, just to name a few (via IHOP's website). These pancake creations have changed many times since IHOP first opened its doors, and this sense of buttermilk-fueled imagination can all be traced back to one impactful early decision: to hire an exquisitely well-trained chef. 
According to the Los Angeles Times, Al Lapin Jr. founded IHOP in 1958 with his brother, Jerry, in Toluca Lake, California. The restaurant's name, International House of Pancakes, was never intended to refer to a global presence envisioned for this chain. The "International" was meant to reflect the wide range of pancake varieties, with influences from different cuisines around the globe. To accomplish such a menu, Lapin Jr. decided to recruit a culinary whiz. 
As The Desert Sun reports, a chef named Pete Marsoobian was the brains behind such pancake masterpieces as Tahitian Orange Pineapple, Kauai Coconut, and Iowa Corn, which he made with imported ingredients (or, you know, ingredients from Iowa) for authenticity. Marsoobian went on to be IHOP's executive chef for 50 years, even winning gold medals for his pancake mix. His career (and IHOP's reputation) all started at the world-famous cooking school, Le Cordon Bleu, in Paris.
The Legacy of Le Cordon Bleu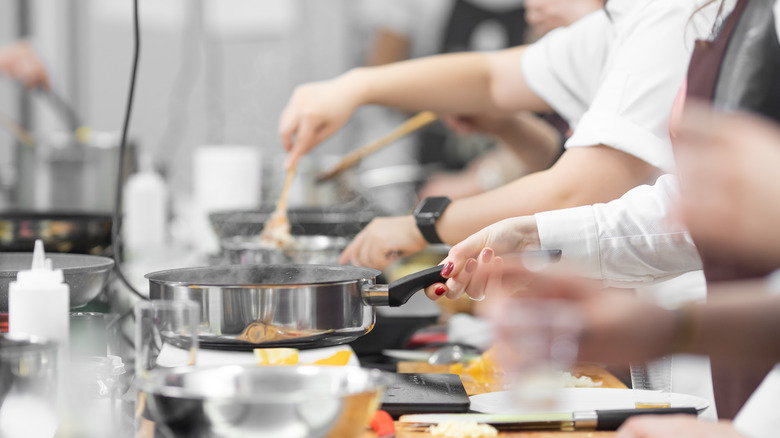 Shutterstock
According to their website, Le Cordon Bleu was founded in 1895 by the publisher of La Cuisinière Cordon Bleu magazine, Marthe Distel. That year, Le Cordon Bleu presented the first ever cooking demonstration on an electric stove, which helped spread the word about the school. Over the years, the institution developed an unrivaled reputation for helping mold brilliant chefs throughout the world. Julia Child is one very famous alumnus, and other past students include Giada De Laurentiis, Sandra Lee, Prue Leith, Ming Tsai, and Yotam Ottolenghi (via Ranker). Child actually studied there in 1950, which makes us wonder if she ever crossed paths with IHOP's soon-to-be chef, Marsoobian.
Today, Le Cordon Bleu's website notes it has 35 locations in 20 countries, spreading access to Michelin-starred chefs teaching the next generation of kitchen talent. There are also programs in wine and spirits, hospitality management, and nutrition, plus short courses perfect for beginners (yes, you could be the next Le Cordon Bleu star). Le Cordon Bleu's influence can be seen in the food and drinks we order throughout the world, which of course includes IHOP. Marsoobian's pancake inventions may have given way to new varieties, but thanks in no small part to his education, the chef set the bar for innovation, thoughtful recipes, and an attention to detail that helps the chain attract customers to this day.