The Truth About Chick-Fil-A's Keto Menu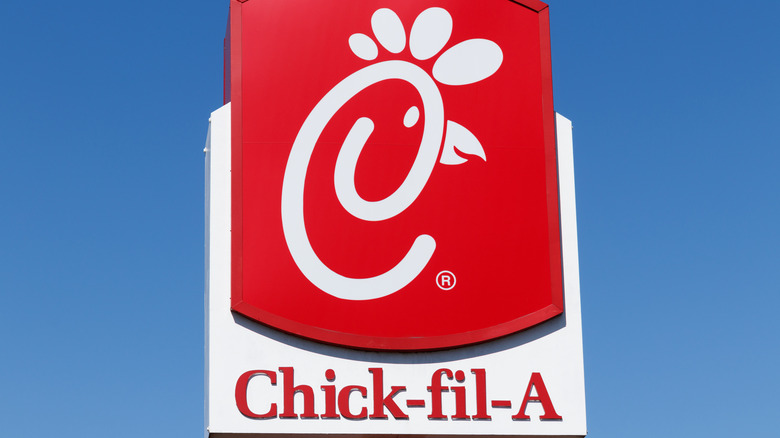 Shutterstock
Chick-fil-A is an old favorite for many fans across the country that vouch for its high-quality meals. As noted on the official website, the brand is particularly keen on including fresh ingredients in its dishes. As the restaurant states, "Since the beginning, we've served chicken that is whole breast meat, with no added fillers or hormones, and we bread it by hand in our restaurants." 
Additionally, Chick-fil-A isn't just your run-off-the-mill fast food chain either. The brand has been actively trying to be more inclusive in terms of food options, most recently offering gluten-free menu items. And now, Chick-fil-A has highlighted ways you can stick to a ketogenic diet (high in fats, low in carbs) while dining at the restaurant. The great news is that it's quite possible to stay on track and keep your carb levels low while choosing items from their menu. And the best part is, the options aren't restrictive or boring and allow diners to experiment a little.
Customize your Chick-fil-A dishes to stick to your keto goals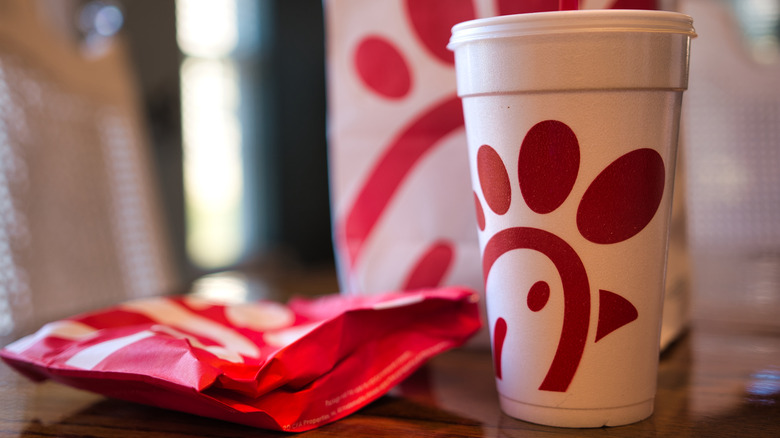 Shutterstock
As explained on the Chick-fil-A blog, The Chicken Wire, the best way to stick to the keto plan while dining at the restaurant is to be mindful and embrace a few tweaks. For example, all breakfast sandwiches at Chick-fil-A work well as long as you get rid of the biscuit and English muffin. So, for example, the Egg White Grill sandwich has just 1 gram net carbs and the Sausage, Egg & Cheese Biscuit has just 2 grams of net carbs without the bread.
You can also opt for a simple meal such as the Hash Brown Scramble Bowl with grilled chicken — just ask your server to skip the hash browns and you're looking at just 1 gram net carbs. Several other keto-friendly snacks are available such as the Grilled Chicken Sandwich without the bun (3g net carbs), the Grilled Nuggets (2g net carbs for an 8-piece order), and the Cobb Salad with Grilled Chicken (10g net carbs). 
The good news is you can also use a few of their condiments and sauces and still stick to your goals. There's the Garden & Herb Ranch Sauce (1g net carbs), the Zesty Buffalo Sauce (0g net carbs), the Avocado Lime Ranch Dressing (2g net carbs), and a couple more options. So, keep this cheat sheet with you to ensure a hassle-free meal next time you eat out!