How Traveling To Vietnam Changed Anthony Bourdain's Life, According To His Former Assistant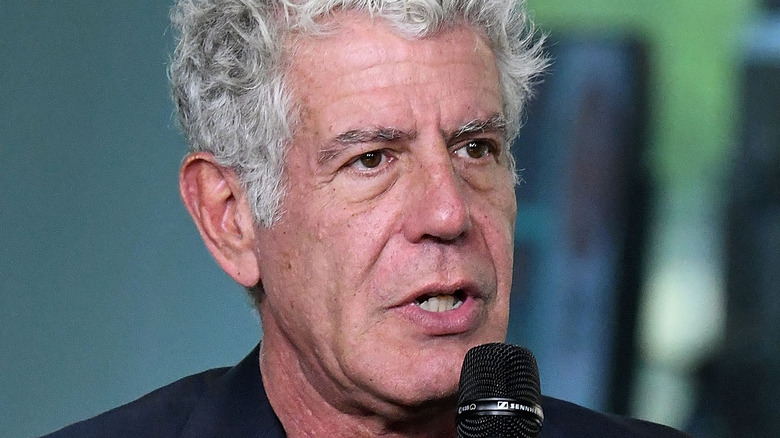 Slaven Vlasic/Getty Images
In his 15 year career as a travel and food journalist, Anthony Bourdain visited an incredible 80 countries total (via Business Insider) — covering cuisine throughout Asia, Africa, Europe, and the Americas. While he maintained connections with many of the cultures he explored, one country in particular held special significance for the globe-trotting chef.
That country was Vietnam, according to Laurie Woolever, Bourdain's longtime assistant and friend. "Vietnam ... meant so much to Tony," Woolever told CNN in an interview. "[Vietnam] was really the place that ... opened [Bourdain] up as a traveler and let him know that ... he was going to ... become a writer, become a television traveler, and share his vision with the world."
Before food and travel journalism, Bourdain hustled for 20 years as a chef in New York City, working bottom-rung positions across Manhattan in the '70s and '80s. By the late '80s, he began to see results, and he spent most of the '90s directing NYC's top restaurants — including, notably, Les Halles in 1998 (via New York Times, Eater). Soon after Bourdain broke into the NYC restaurant scene, he switched lanes, parlaying the success of a one-off New Yorker article into a book deal with Bloomsbury in 2000, per the publisher. This then led to Bourdain's first show, "A Cook's Tour." Finding success in writing and television, Bourdain went on to create other major network food and travel shows, and write an impressive 14 books (via Good Reads).
"It was a place that made him very very happy."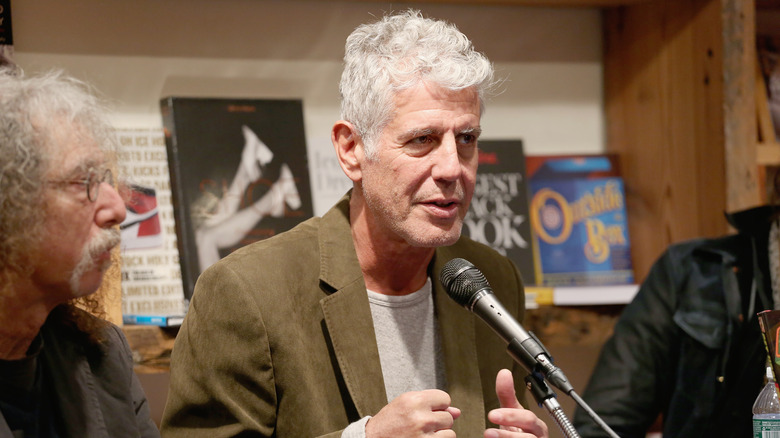 Mireya Acierto/Getty Images
Bourdain's transformation from regional chef into international writer and television-host was nurtured by frequent trips to countries with which he developed close ties — Vietnam chief among them. "It was a place that made him very very happy," Woolever CNN, who accompanied Bourdain on a trip to Vietnam in 2014 for a "Parts Unknown" shoot (via Eater). According to Vietnam Coracle, Bourdain first began traveling to Vietnam in 2002 and was still exploring the Southeast Asian country as late as 2016. He famously had a beer with President Barack Obama in Hanoi, the capital city, in the Season 8 premiere of "Parts Unknown" (via IMDb). Over the course of three major TV network shows, Bourdain dedicated eight episodes to the country.
What was it about Vietnam that kept Bourdain coming back? Besides a certain "slurpy" noodle dish (Bún bò Huế) of which he couldn't get enough (per CNN), Vietnam seems to have offered Bourdain a kind of second home. He told National Geographic as much in 2018, in one of his final interviews: "If everything went wrong in my life and I ended up alone ... I'd probably head to Vietnam."