Everything We Know About Bryan And Michael Voltaggio's New Series, Battle Of The Brothers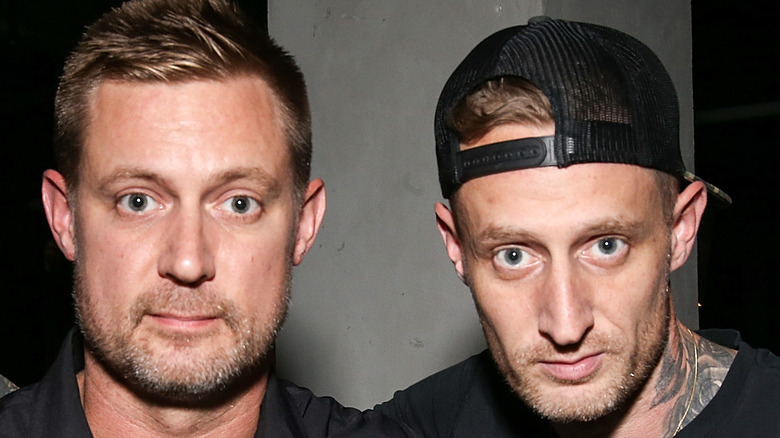 Paul Zimmerman/Getty Images
Ladies and gentlemen, get your DVRs ready! Wunderkind restaurateurs Bryan and Michael Voltaggio are debuting a competition series on Discovery+ called "Battle of the Brothers."
The show, which kicks off on June 17, will feature eight chefs from around the country, according to a statement sent to Mashed. During their time on the show, the competitors will face challenges specifically designed to show off their culinary skills. The brothers Voltaggio will mentor the cooks as they face off in an intense showdown.
What does the winner get? Well, not only bragging rights, but the champion will also take over one of the Voltaggio brother's restaurants as a guest chef. The winner's tenure at a Voltaggio restaurant is designed as both a reward and a chance to give emerging chefs a once-in-a-lifetime opportunity to create a signature dining experience while catapulting their career to a whole new level.
During the premiere, the brothers meet the eight chefs and challenge them to make a dish influenced by one of the four seasons. The goal of the exercise, according to the press release, is to show off each chef's knowledge and capabilities in the kitchen. Adding to the drama, the brothers will watch from the sidelines as the chefs maneuver around the kitchen (and each other) to cook, plate, and serve the perfect dish.
What fans can expect to see on 'Battle of the Brothers'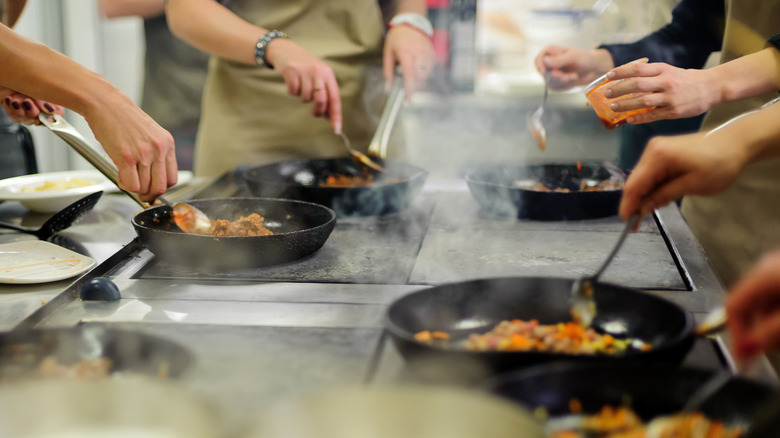 Shutterstock
During each challenge, Michael and Bryan will check in on each chef's dish to select which one will receive a coveted place on their squad (and the accompanying mentorship opportunities) throughout the competition.
Following the preliminary cookoff, each team will send up one chef who will then compete in an elimination round. In a twist on the genre, Michael and Bryan will each don their aprons and cook alongside their mentee in an attempt to save them from elimination.
The list of guest judges is the stuff of a foodie's bucket list: Eric Adjepong, Einat Admony, Jordan Andino, Esther Choi, Leah Cohen, Cliff Crooks, Sohla and Ham El-Waylly, and Alex Guarnaschelli are just a small sampling of the celebrity chefs that'll be joining the two.
"The level of talent, diversity, and passion of the chefs in 'Battle of the Brothers' is unrivaled. As we are looking to give the keys away to one of our restaurants, these chefs not only prove that they're here to learn but that they also have a few things to teach us," said Michael and Bryan Voltaggio. To get a taste of all the challenges and twists each chef will face and learn more about their backgrounds, you'll have to tune in on June 17.