Here's What Top Chef Michael Voltaggio Is Up To Now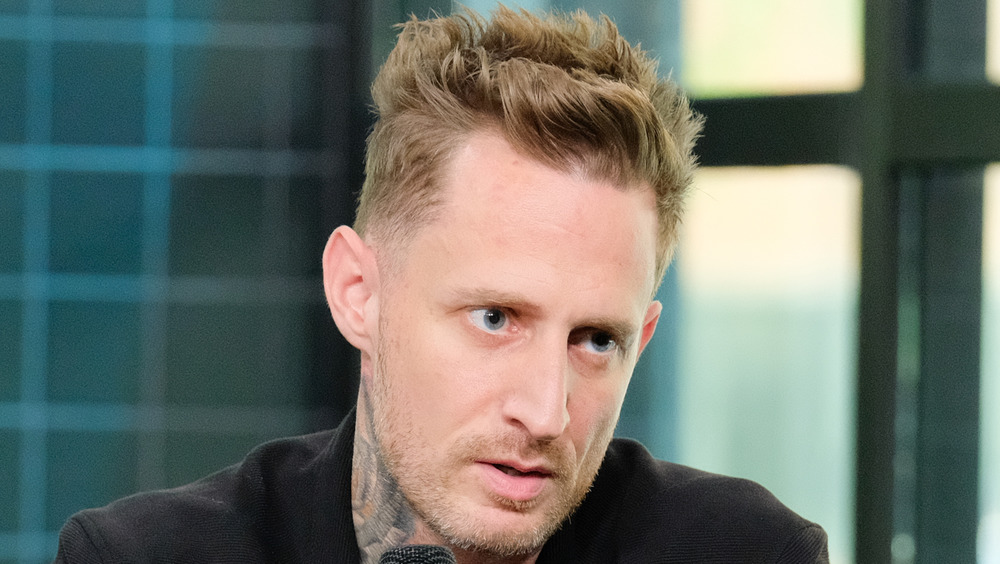 Matthew Eisman/Getty Images
It's no secret that the culinary world has captured thousands of spectators from across the country as viewers binge-watch seasons of hit TV shows like Iron Chef or Chef's Table. But whether it's competing chefs sweating over hot stoves or chefs cooking in the wild, there's no doubt that culinary shows have become one of the fastest-growing sub-genres in the industry, according to The Hollywood Reporter. 
For those of you who are trivia culinary champs and have long followed the riveting world of competing chefs, the name Michael Voltaggio might ring a bell or two. Winner of the season six title of the acclaimed show Top Chef, the crowned chef went on to star in the hit culinary show Iron Chef America, where he faced off against chef Bobby Flay in season 11. But while Voltaggio has achieved stardom and success thanks in part to his television appearances, many are still wondering what the chef is up to since his 2009 victory.
Where is Michael Voltaggio?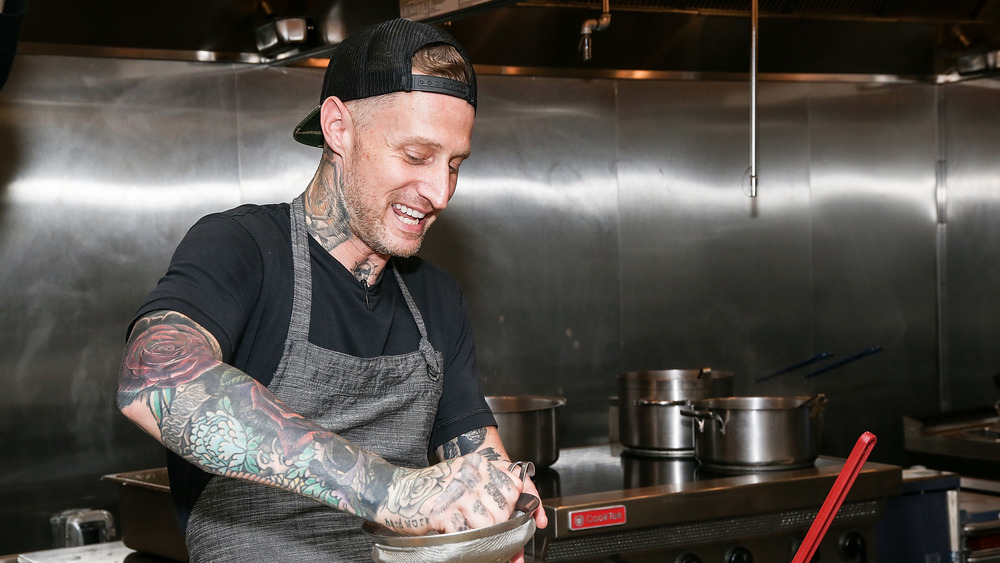 Paul Zimmerman/Getty Images
What happens after the stardom fades and reality kicks in? For Michael Voltaggio, a lot has gone on in the 11 years since he won Top Chef in season 6. That's also where he defeated his frequent collaborator and older brother, Bryan, who himself set to compete on the All-Star Season 17 of Top Chef. Michael, for his part, opened his first restaurant, ink, in West Hollywood not long after his win. However, he since closed the establishment after trying to revamp it as Ink.Well (via Eater Los Angeles). 
While still residing in L.A., Michael has gone on to take part in running four restaurants: Sack Sandwiches in L.A., Estuary in Washington, D.C., Voltaggio Brothers Steakhouse in Oxon Hill, Maryland, and STRFSH in Santa Monica, California (via Distractify). Not to mention, he's also appeared on numerous television shows like The Tonight Show with Conan O'Brien and Hell's Kitchen, to name just a few. Currently, the talented chef has hinted he's working on a new project — Recreational Use, an L.A.-based restaurant still in the works.