Trader Joe's New Vegan Fudge Ice Cream Bars Are Turning Heads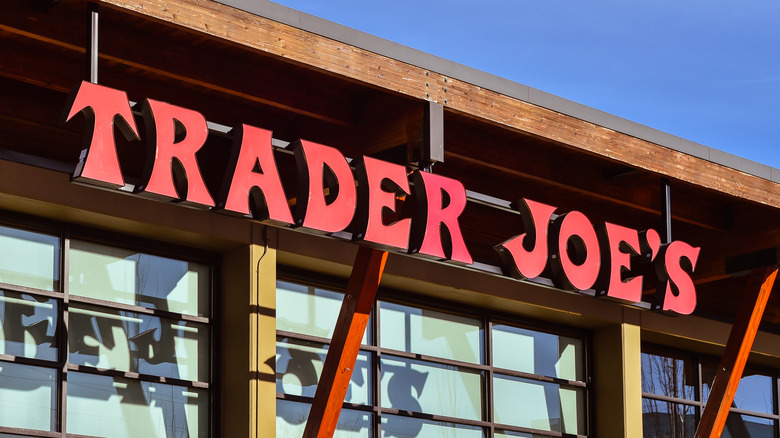 Shutterstock
Lately Trader Joe's has really been upping its game when it comes to frozen desserts. From the incredibly popular cold brew boba ice cream to this latest addition, dairy-free shoppers at Trader Joe's are really excited about all the new options. Those who have tried the strawberry non-dairy oat frozen dessert from Trader Joe's, might actually have a hint as to whether or not they'll like this new treat too. 
Trader Joe's fan account, @traderjoeslist, recently posted a photo of the new chocolate fudge oat bars that have hit the shelves of their local store. Within a single day, the post had received nearly 25,000 likes. The caption read, "Of course I went to Trader Joe's yesterday and these landed today! Looks like I'll have to swing by again, darn it. These look like something my tastebuds will thoroughly enjoy and I can guarantee my freezer will only be housing these for a few days! Excited these are both #vegan and #glutenfree!" Clearly this is going to be a very popular summer treat.
This is what fans are saying
While many Trader Joe's shoppers tend to be bummed out when a new product arrives and it isn't gluten-free, that isn't a concern this time around. That means this new frozen dessert will check boxes for a lot of people and will likely go fast. You'll no doubt want to add them to your list and hit your local store soon, in order to try them now that the days are warming up.
Until you can get your hands on a box — or two since they only have four bars in each box, you'll be glad to know Trader Joe's customers who have already tried the frozen oat bars are loving them. One person commented on the post, "just tried them...so good!" Another said, "throwback to fudgsicles." Others were simply excited about the treat writing, "Yes!!! And only 100 calories??" Another added, "omgg. Trader Joe's summer gonna kill my diet plans." Even if you prefer a dairy-free frozen dessert that's another flavor, chances are you'll find something to enjoy at Trader Joe's these days.