This Is How Much Sandra Lee Is Really Worth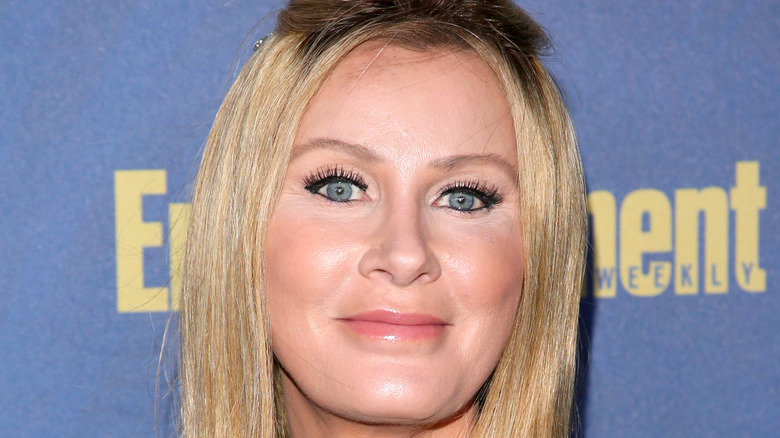 Jean Baptiste Lacroix/Getty Images
Celebrity chef Sandra Lee is no stranger to living the good life. Though Vogue notes that the author, TV host, and entrepreneur endured a "harrowing, chaotic childhood," once she devised a plan to launch her own business, the trajectory of her life changed for the better. Launching her line of DIY curtain hardware by the name of Kurtain Krafts in the early 1990s, the soon-to-be household name had no idea what would be next for her (via New York Magazine). Nabbing two Food Network shows — "Semi-Homemade Cooking with Sandra Lee" and "Sandra's Money Saving Meals" — the starlet wasn't initially keen on hosting her own cooking show. After the success of it, however, her tune presumably changed.
As a result, Sandra Lee — according to her Food Network bio — has won multiple Emmy Awards, has become a contributor on "Good Morning America," and is well-known as a lifestyle and food expert. She has also released more than two dozen books and was even married to former KB Home CEO Bruce Karatz from 2001 to 2005 (via New York Magazine). And while she never remarried, according to Delish, she was in a long-term relationship with New York Governor Andrew Cuomo that dissolved after 14 years in 2019.
But with all of the success and growth Sandra Lee has seen, how much is she really worth? The answer might actually surprise you.
The celebrity chef has a pretty hefty net worth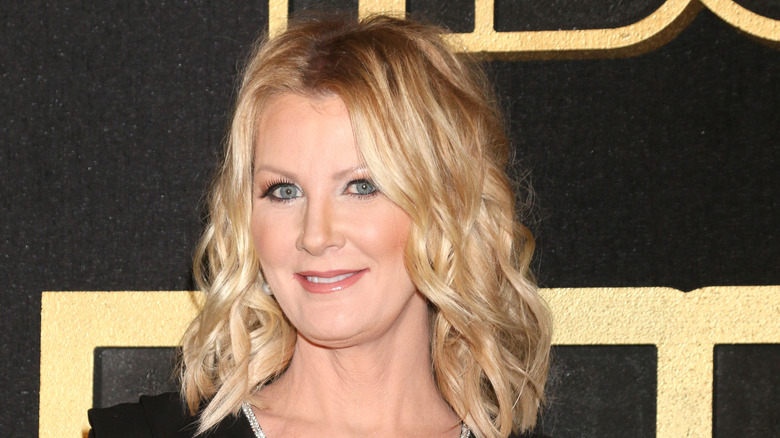 Shutterstock
If you thought life as a celebrity chef wasn't financially fruitful, you may want to think again after you find out just how much money Sandra Lee is worth. According to Celebrity Net Worth, the Food Network star is worth a whopping $20 million. And while it may be easy to think that her entire fortune derived from her cooking skills, it may be surprising to find out that the first few million that she made actually came from her curtain business. Sandra Lee's curtain business was the thing that jump-started her career and also took her to millionaire status at the young age of 27. Garnering $6 million, the home decorating tool received much praise as it was an infomercial favorite. 
But where did the remaining $14 million of her net worth come from? In addition to hosting Food Network shows, writing a number of books — including her 2007 memoir "Made From Scratch" — she's also made a significant amount of money from her home, garden, and craft lines (via Celebrity Net Worth). And while there isn't a clear number revealed on how much she's earned from those ventures, those lines coupled with any investments, stocks, savings, and any alimony from her marriage to Bruce Karatz could all factor into her financial status. Until there is more information available though, just knowing that she's worth $20 million is inspiration enough.