Where Does Sandra Lee Live And How Big Is Her Home?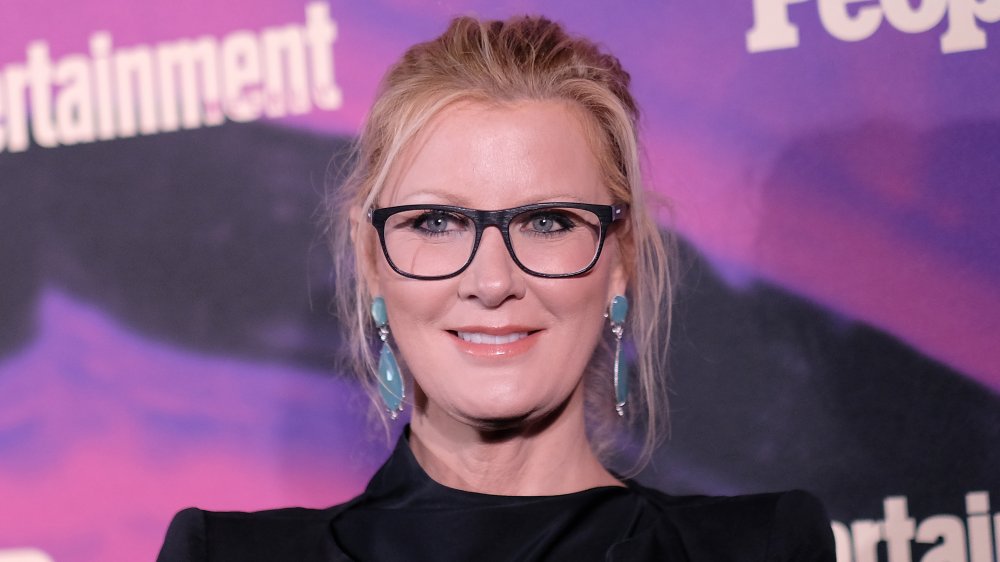 Dimitrios Kambouris/Getty Images
Sandra Lee might be the face and name behind the "Semi-Homemade" style of cooking that saves home chefs both time and money, but there is much more to the 53-year-old American Food Network personality than her cookbooks. Born in Santa Monica, California, the chef's creative approach in the kitchen introduced a new, easier era of cooking at home and became her legacy (via Time).
In her lifetime, Lee has taken on much more than the kitchen, too. She has battled breast cancer and even created an HBO documentary about it, Rx: Early Detection, a Cancer Journey With Sandra Lee, for which she was honored with a Made in New York award in early 2019. Unhappier times befell Lee in late 2019, when the celebrity chef split from her boyfriend of 14 years, Governor of New York Andrew Cuomo.
Sandra Lee's new Malibu dream home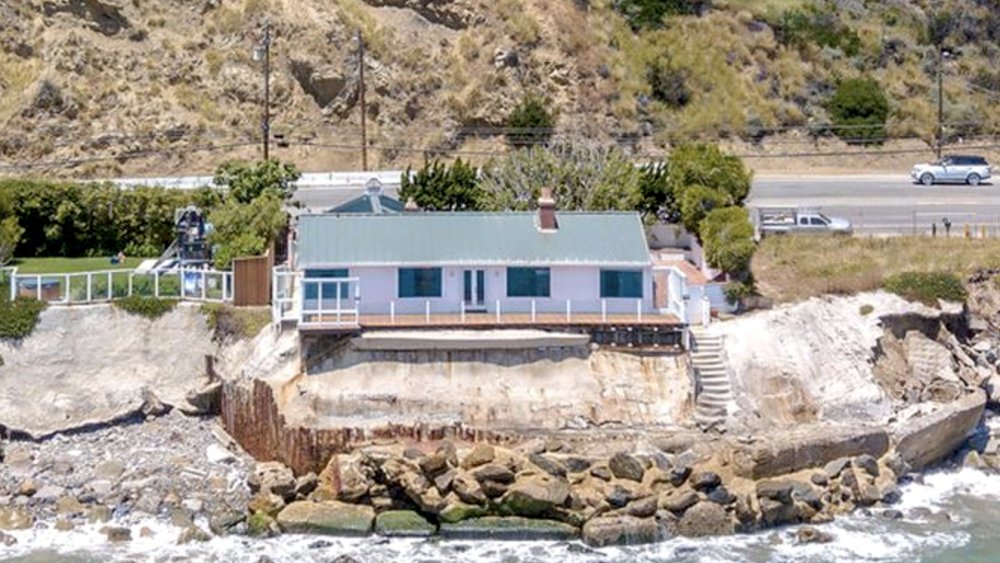 Realtor.com
With so much behind her, Lee made the move from New York back to Los Angeles and bought a home in Malibu that is fulfilling long-held, sunny dreams. Lee told People, "When I was younger I was a waitress at the Malibu Adobe. My sister Kimber and I picked out houses on the Pacific Coast Highway and I promised myself that if I ever made it I would go back and buy myself a house on the water." Today, living in Malibu is more than okay with her — it's living her best life here and now.
The $3.38 million home was built in 1948 following not particular rules of any one architectural style. The family that formerly owned the home had kept it for 50 years and sold it to Lee without even staging it. But the location, which is right on the water and offers sweeping ocean views, was enough for the celebrity chef. The stark, minimalist 1,719-square-foot, two-bedroom, three-bathroom home is likely in store for some upgrades (via Variety).
Sandra Lee's home is a blank canvas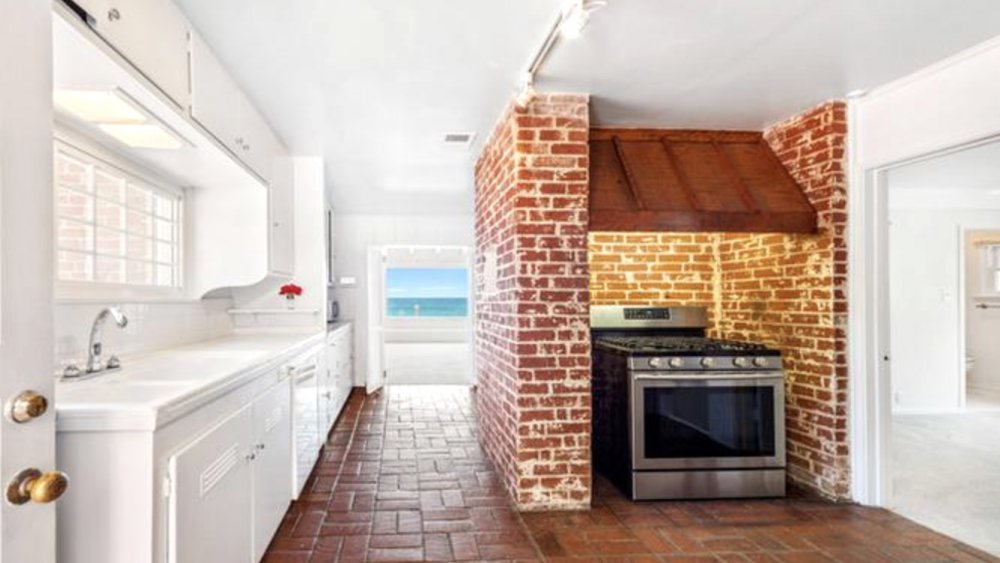 Realtor.com
The unassuming home is a minimalist's dream.The all-white kitchen offers a clean space for Sandra Lee to impart her own signature style. Light-filled with incredible views of the ocean below from its perch, the home features exposed brick and beamed ceilings.
Outside, Lee's new house includes a wide porch overlooking the ocean, as well as wide windows in the living room to enjoy the views even on rainy days. The exposed brick fireplace and enclave for the oven and stove in the kitchen bring warmth and comfort into the otherwise white home. It clearly appears that Lee has a blank canvas with which to work to create a dream home that is uniquely hers.