The One Item 42% Of Shoppers Always Buy At Costco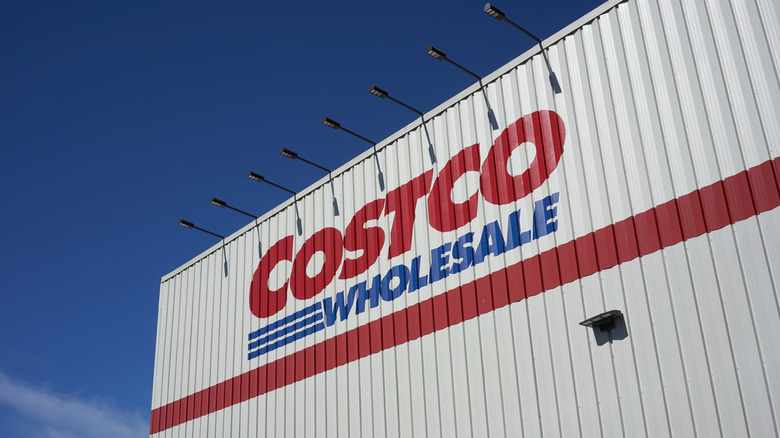 Shutterstock
Shopping at Costco can be likened to a trip to Disney World. Hear us out. The bulk grocery store is always bustling with people, though instead of searching for princesses and getting on rides, they're hoping to get their hands on a few super-sized containers of their favorite snacks, or maybe it's the chain's best selling item — toilet paper — that they're looking for. The agonizingly long check out lines at the big-box store are also comparable to those at the destination theme park, and let's not forget Costco's beloved food court that's home to a delicious slice of pizza, as well as its signature hot dog-and-drink combo that might be even more craveable than the fan-favorite Dole Whip from the happiest place on earth.
Similar to visiting Disney World, where there's likely one or two things you have to do every time you're there, Costco shoppers have a few things that they always purchase when hitting up the popular retailer. A recent survey conducted by Mashed asked 658 individuals to pinpoint the exact items they make sure to grab, and, as it turns out, there's one thing in particular that is routinely put into the cart more than others.
Costco shoppers regularly take advantage of this amazing meal deal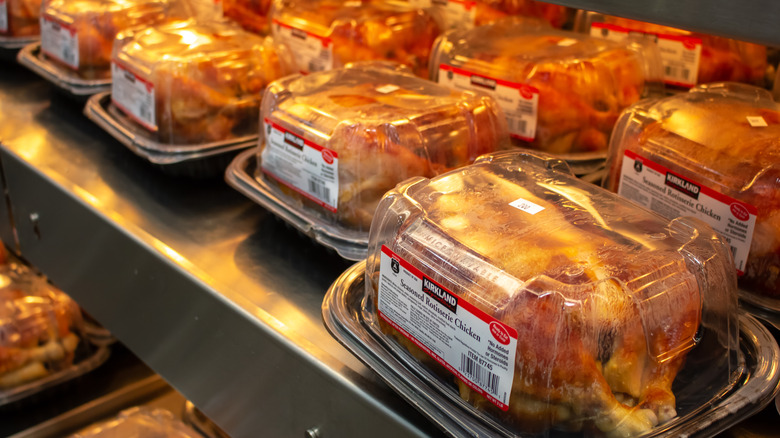 Shutterstock
Costco's brownie brittle makes for a delicious snack in between meals, but it fell short in our survey. Only 9.27% of respondents, or 61 people, said that they always grab the sweet treat from the wholesale giant. The retailer's Kirkland Signature coffee was another item that was regularly left out of carts, with just 10.94% of the individuals surveyed saying they make sure to pick up the java beans during each trip to the store. They do come in bags of 32 oz. and are often found in packs of two, so unless you're gulping down the stuff at an alarming rate, there's likely no need to routinely stock up (via Costco).
Dark chocolate almonds and Kirkland bacon were two must-haves for Costco shoppers, being purchased by nearly one in five people during each trip to the store. They earned 18.54% and 18.69% of votes in our survey, certainly indicating that they are staples of the chain. However, there was another item that was regularly sought out by over twice as many people — the big-box retailer's rotisserie chicken, which 280 of the 658 respondents, or 42.55%, said they always buy at Costco. And who can blame them? With a price tag of only $4.99 on the three-pound bird (via Eat This, Not That!), this time-saving dinner deal is definitely worth Costco's yearly membership fee.