Everything Fans Need To Know About The Pioneer Woman's Upcoming Wedding Special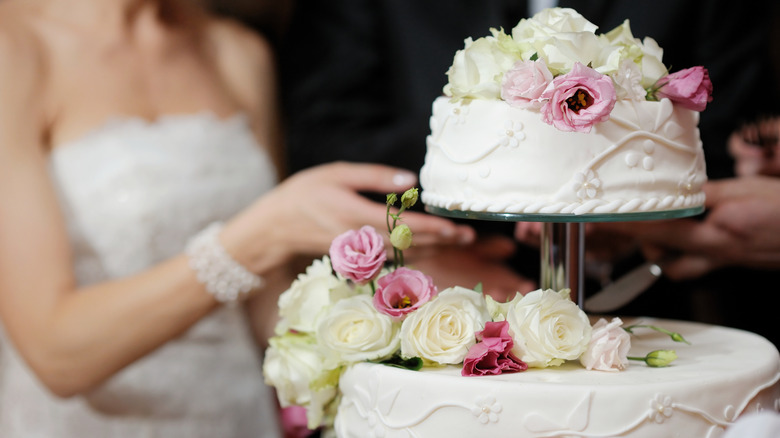 Shutterstock
You're (kind of, sort of) invited! Ree Drummond's daughter Alex tied the knot with Mauricio Scott on May 1 on the Drummonds' Oklahoma ranch. In an upcoming T.V. special The Pioneer Woman wants you, albeit belatedly, to join the guest list.
Alex and Mauricio dined at a Mexican restaurant and then shared a milkshake for their first date (via The Pioneer Woman), but you'd better bet that on the big day, Ree Drummond dreamt up the menu. Their 500 (!) wedding guests dined on, per People, beef tenderloin filet (with a range of exciting dipping sauces), charred vegetables, peppers and asparagus, mashed potatoes, a seven cheese-deep macaroni and cheese with caramelized onions, and two wedding cakes — one classic vanilla and one football jersey-shaped chocolate.  
We hate to be the ones to break it to you — during The Pioneer Woman's wedding special, you won't be able to taste the menu. Food Network President Courtney White nonetheless promised in a statement that "Viewers will get a behind-the-scenes, all-access look into all the details and preparation for this spectacular wedding." Here's what you need to know. 
Watch Alex Drummond and Mauricio Scott tie the knot on June 26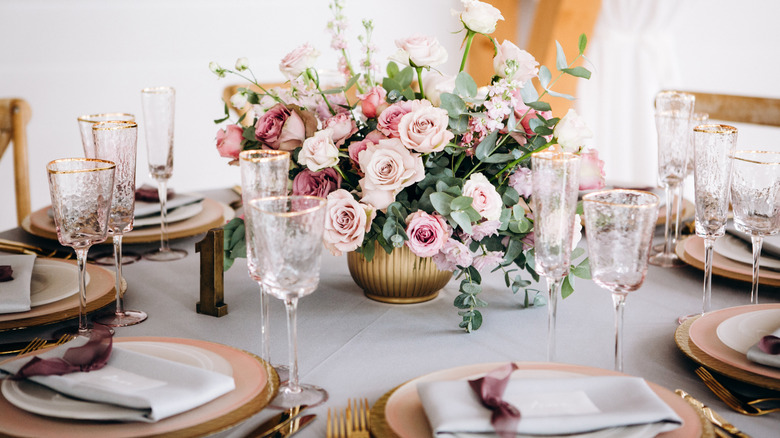 Shutterstock
We've heard through the grapevine (i.e. The Pioneer Woman's Instagram page) that sister Paige's toast to Alex Drummond didn't leave a dry eye in the house. Also, you should probably watch The Pioneer Woman's wedding special just to see her basset hounds crash the ceremony (via Instagram). Ree says that they "walked 1.8 miles down the road to the reception."
"It was such a meaningful, memorable night for our whole family, and I can't wait to share it with Food Network viewers who have actually become like our extended family over the years," Ree Drummond said in a statement. You can catch the hour-long Food Network special on Saturday, June 26th at 11 a.m. ET, or on Discovery +. Viewers (that means you) will also get an inside look into mother-of-the-bride's dress selection, the rehearsal dinner, and the after-party. "We are beaming with joy and gratitude," the bride wrote in a social media post afterward. "I married my best friend and it has already been the sweetest gift!!! Glory be to God!"