Why Paul Hollywood Didn't Want To Be On Television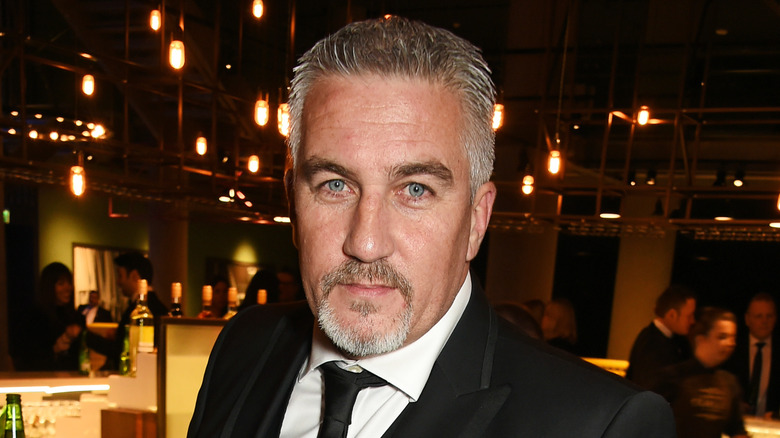 David M. Benett/Getty Images
Chef Paul Hollywood didn't know that he was destined to be a chef. Even though many of his family members were professional bakers, he simply didn't consider it a career option and set his sights on becoming a sculptor. According to his website, he changed his mind later, thanks to his father, who encouraged his son to consider becoming baker. After an apprenticeship and years of dedication and hard work, Hollywood became the head baker in the kitchens of several exclusive English hotels, including The Chester Grovernor and The Dorchester.
Hollywood takes his craft very seriously. He has visited numerous remote locations around the world in a bid to better understand baking and explore ancient techniques. Besides establishing himself as an accomplished baker, Hollywood has made an international name for himself in the world of television, finding success with his appearances on shows like "The Great British Baking Show" and "Paul Hollywood's Big Continental Road Trip," the latter a step away from food and focusing on the automobiles of France, Italy, and Germany (both series stream on Netflix). Despite all of that success, however, he didn't really want to be a television star. For real.
He is shy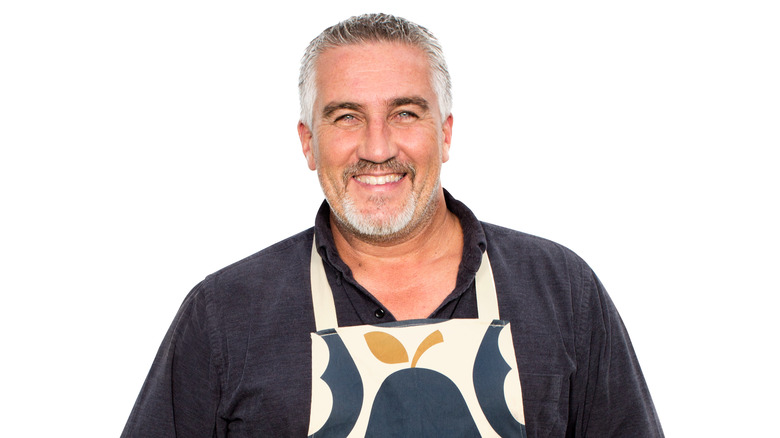 Comic Relief/Getty Images
Paul Hollywood got his first television project because of his ex-wife, Alexandra, reports The Daily Mail. He wasn't keen on being a part of the television industry because of stage fright. He told The Express in 2012, "The guy on TV is the guy I hide behind. I do get stage fright. I am shaking till I walk out and then this twin takes over." He added that it's not easy entertaining viewers and he feels pretty drained by the end of the experience.
Hollywood has also been criticized in the past for staying with "The Great British Bake Off." Originally a BBC production, the series moved to England's Channel 4 in 2016. Hollywood's fellow judge, Mary Berry, along with the two hosts left the program, but Hollywood remained. Hollywood was widely decried for being mercenary and disloyal to the original producers. He explained to the Radio Times, "I became the most hated man in the country! It's not fun for someone that doesn't like being in the limelight. I didn't set out to be on the telly, I set out to be a good baker."