Costco Fans Recommend This Organic Caesar Dressing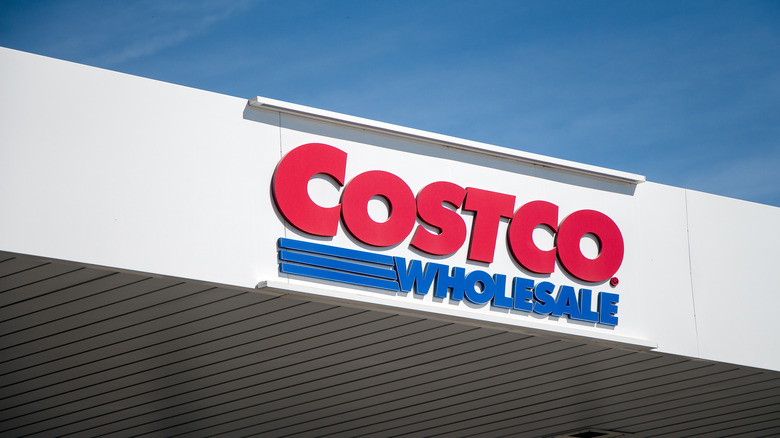 Shutterstock
Costco certainly has no shortage of sauces, dressings, and marinades to kick any meal up a notch, but it's not everyday shoppers can find a dressing that is both satisfying and healthy. That is why the recent release of Primal Kitchen's Caesar dressing has caught the attention of Costco fans online. The dressing is completely organic, gluten-free, and keto and Whole30-certified, according to Primal Kitchen. 
Instead, this dairy-, soy-, and sugar-free dressing gets all its delicious flavor from avocado oil, organic eggs, apple cider vinegar, and a blend of herbs and spices. It is the perfect sauce for everything from salads and sandwiches to wraps and marinades, and the best part is this tasty and versatile dressing is now available in Costco stores throughout the Pacific Northwest for just $8.99 for a two-pack (via Instagram).
Many Costco shoppers felt this dressing was just too good to keep to themselves. Instagram user @costcodeals made a post alerting their followers of this tasty new find, calling it a "must-have" for your shopping cart.
Costco shoppers couldn't stop raving about this organic Caesar dressing online
It's clear that @costcodeals' followers were quick to take them up on their advice. Quite a few Costco fans replied with their own rave reviews of the organic dressing, while others said they couldn't wait to test it out for themselves. One follower raved on the post: "This is really good. I have dairy allergies so my husband is forced to eat most things dairy-free and this is a staple in our household now. We both love it and he's a picky person!" Another added that it "tastes just like regular Caesar dressing, but clean." 
Other commenters expressed their wishes for the delicious dressing to become a nationwide deal and make its way to their local Costco warehouses. And seeing how many positive reviews this popular organic Caesar dressing has generated on a sole Instagram post, it wouldn't be too much of a surprise if these shoppers' wishes were granted.