Giada De Laurentiis' Ingredient Swap Makes Caesar Dressing A Snap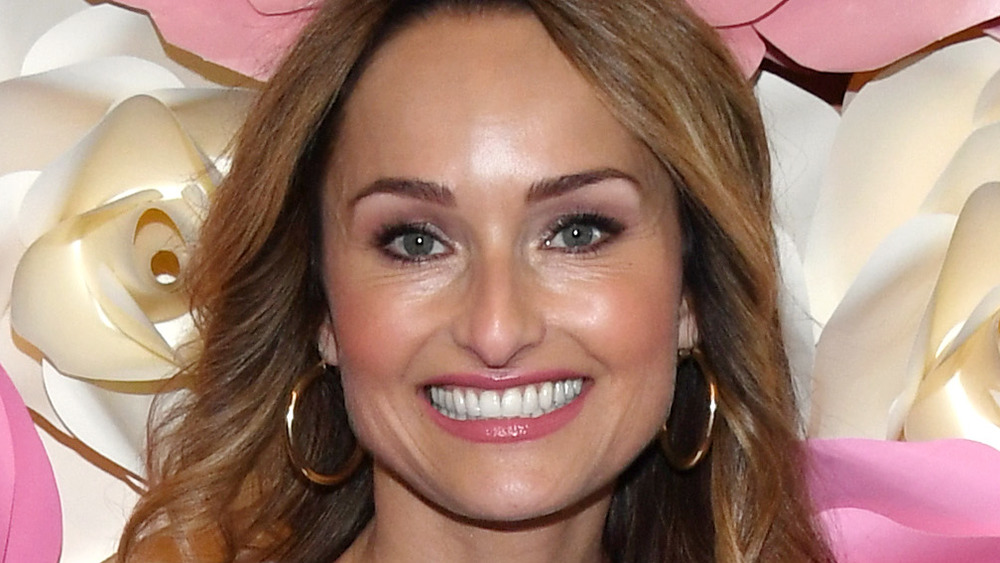 Ethan Miller/Getty Images
There are those who like their steak with a side of baked potato and then there are those who like a side of Caesar salad. Leafy green Romaine lettuce topped with crunchy croutons and shaved Parmesan cheese, all tossed together in a creamy, tangy dressing? Yes, please. The crisp crunch of the classic salad provides a refreshing complement to a meaty ribeye, and it's famously one of the only salads that even veggie haters can get down with.
If you want to recreate your favorite steakhouse salad at home, you can buy pre-made Caesar dressing off the supermarket shelf — or you can make it yourself from scratch. Food Network chef and Italian chef extraordinaire, Giada De Laurentiis, has a delicious recipe for the dressing that's unlike any others. While most recipes call for raw egg yolk, the famous cook uses a unique substitute that's perfect for anyone who gets a little queasy thinking about eating raw egg or anyone who wants a healthier dressing.
Giada De Laurentiis' salad dressing is packed with protein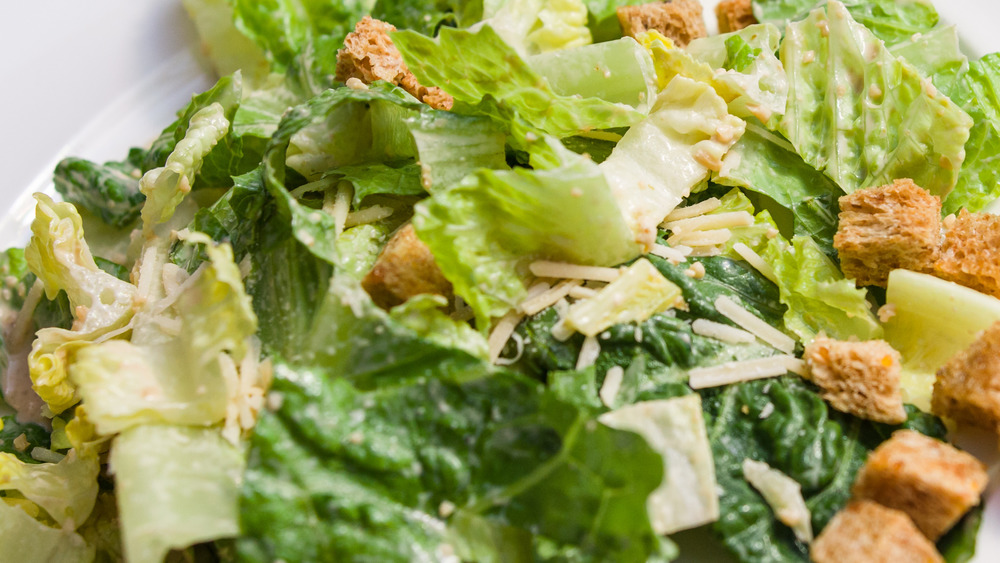 Shutterstock
To get the richness that is necessary for any good Caesar dressing, most recipes rely on raw egg yolk and olive or canola oil. However, while those ingredients add in flavor and texture, they also add in a lot of fat. Enter De Laurentiis' creative substitute: Greek yogurt. Her recipe calls for 1/2 cup of 2 percent Greek yogurt instead of egg and oil. You can use any brand (like Fage, Chobani, etc.) as long as it's plain or unflavored. Not only does substituting Greek yogurt significantly cut down on the fat, but it also adds a good amount of protein. 
The yogurt-based Caesar dressing has gotten rave reviews from home cooks, too. One person who tried the swap for themselves says it's the only Caesar dressing they'll ever make again. Plenty of food bloggers also use Greek yogurt in their own recipes, as well, like Gimme Some Oven, who swears that the lightened-up alternative tastes just as rich and creamy as the real thing.