How Much Chopped: Next Gen Host Liza Koshy Is Really Worth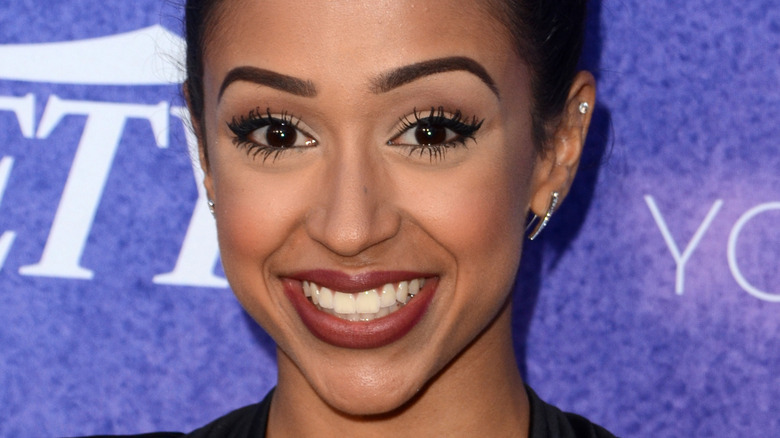 Shutterstock
In December 2015 "Chopped: Next Gen" host Liza Koshy was flipping out over bell peppers at a dollar store (via Youtube). By 2019 Vogue was dressing her up for the Met Gala, although Koshy doesn't mind telling you that she paired a Wet Seal dress with Forever 21 shoes for her first red carpet appearance. That same year, Alicia Keys called Koshy her sister in Time Magazine, and Koshy donned (rented) Dior for an MTV profile. "There are literally tracking stickers inside my bag," she told her interviewer. Still, Koshy had become a VIP, i.e. a big enchilada, i.e. in like Huck Finn. Pick your descriptor, they all apply.
And if you're wondering why the "Chopped: Next Gen" host — who'll challenge contestants to flex their skills with ingredients like uni, cured tuna hearts, and baby bananas (via Variety) — can't figure out how to cook her own pizza on Youtube (she's just kidding. Or is she? Watch her and decide), the answer's easy. She can order all the Chicago deep-dish or New York-style pies that she craves at 2 a.m., which is per what she told Women's Health her "peak creativity ... that's when I create my entire life." Liza Koshy's got the dough to do it.
Liza Koshy could buy her own Pizza restaurant if she wanted to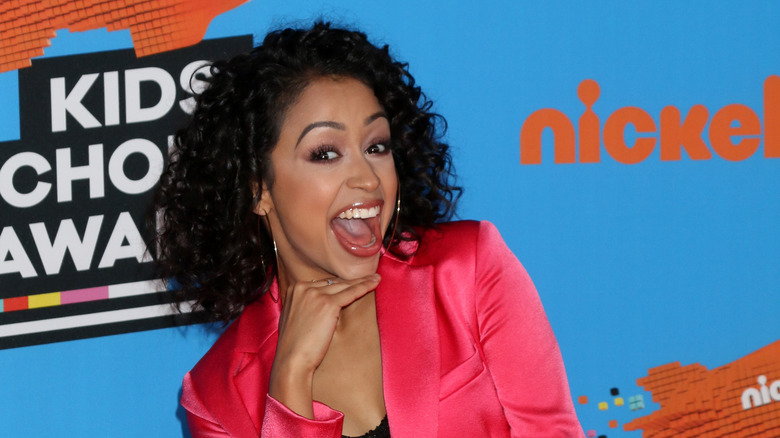 Shutterstock
Lizza Koshy could probably buy her own pizza joint if she wanted to. As of 2020 Celebrity Net Worth estimated that the "Chopped: Next Gen" host was worth $6 million. But that same year Naibuzz put her worth at $15 million, citing a growing Youtube channel that, it estimates, makes her around $3,200 a day off of advertisements alone. We didn't do the math, but that's a lot of 2 a.m. pizzas. Or, if the spirit moves, Krispy Kreme donuts, which Koshy has a thing for Instagramming.
The 2020 estimates probably don't count the deal that Koshy recently signed (no big deal) with Westbrook Inc, Jada Pinkett Smith, Will Smith, Miguel Melendez, and Ko Yada's media company (via Deadline). Also not included, of course, is the income she'll get out of hosting "Chopped: Next Gen." Not bad for someone who, as she once told Teen Vogue, started posting to social media because " I was straight-up bored. I was just entertaining myself, and whoops, I accidentally entertained other people too."