These Pastries Were The First Foods Paul Hollywood Ever Baked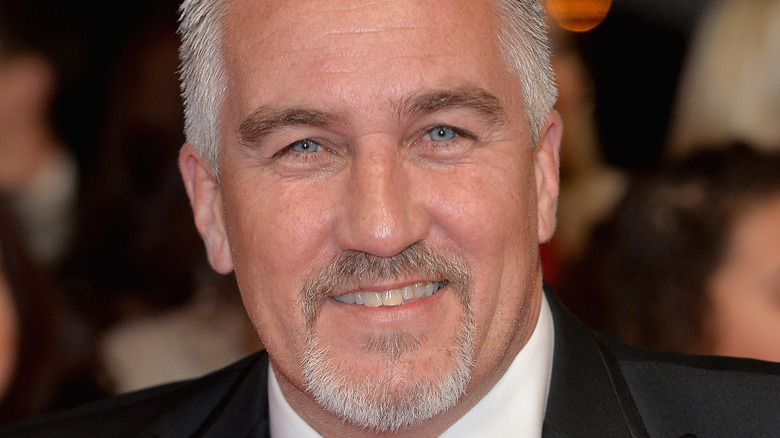 Anthony Harvey/Getty Images
Paul Hollywood is a British celebrity baker who gained attention in the baking world for his doughy savoir faire and his piercing blue eyes. Hollywood grew up in a kitchen, in a home where you could probably always smell something baking in the oven, especially when you consider his family's apartment was above his dad's bakery according to NPR. Those early memories with family can really shape an individual and be both comforting and inspiring, and Hollywood has shared some of that nostalgia in interviews and books that set him on the culinary career path he enjoys today. 
Baking has always been in the blood of "The Great British Baking Show" judge. Hollywood's dad owned a chain of bakeries that were really the celebrity baker's stomping grounds. So, while he may have studied to become a sculptor, it was that earliest exposure to the baking world that ultimately helped him find his destiny. As Hollywood wrote in his book "A Baker's Life," he would tag along with his dad to his bakeries and help make doughnuts using a special machine that would fill the doughnuts with jam. "Sometimes I'd do it with my brother we'd go ge-dung, ge-dung, ge-dung putting more and more jam in until the doughnuts became like jam bombs," he revealed. That just sounds like fun, right? But those doughnuts, while memorable, were not the first pastries Hollywood ever baked-up.
Hollywood made this sweet with his mom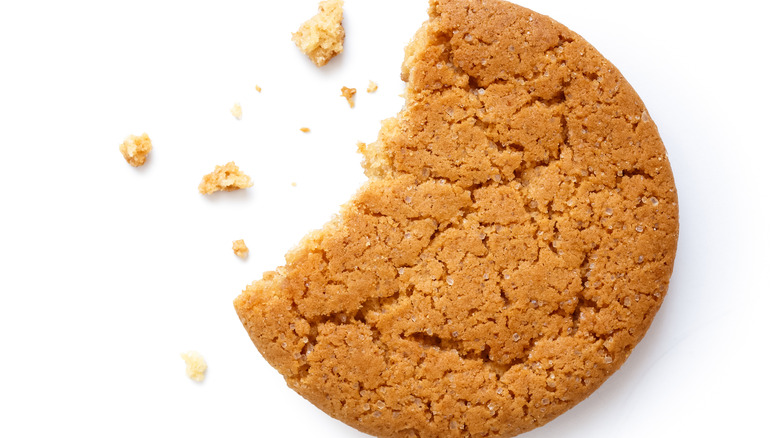 Shutterstock
Hollywood shared with NPR that he actually enjoyed working the early hours that accompany the life of a baker. Reminiscing, Hollywood told the outlet, "It was lovely looking back on the bakery, and looking at all the croissants and the afternoon tea, the breads, and looking at everything you've made, and thought, do you know what? I'm proud of that." But he also shared that his first real baking experience was with his mom making ginger biscuits. 
Hollywood went on to describe that first experience, recalling, "I must've been 6, possibly 7 years old, and my mum used to make them quite a lot, actually, mainly over the weekend. But they were so delicious. A bit cookielike, and what I mean by that is, there's syrup in there so it bakes fairly quickly, leaving moisture." They sound wonderfully sweet to us. 
Hollywood also remembered how it felt to roll the dough into balls and flatten them with his hand. "They really were the first time I ever baked," he continued. "And that, with a cup of tea, is difficult to beat." Fans went cookie crazy over this revelation and Hollywood ultimately shared his mom's recipe on the BBC website. He also gave us an insider's tip: if you cook the ginger biscuits a little longer than the recipe says to, "you can use them as 'dunkers,'" he added. We're pouring the milk now!