The Surprising Amount Of Money Sandra Lee's Curtain Business Made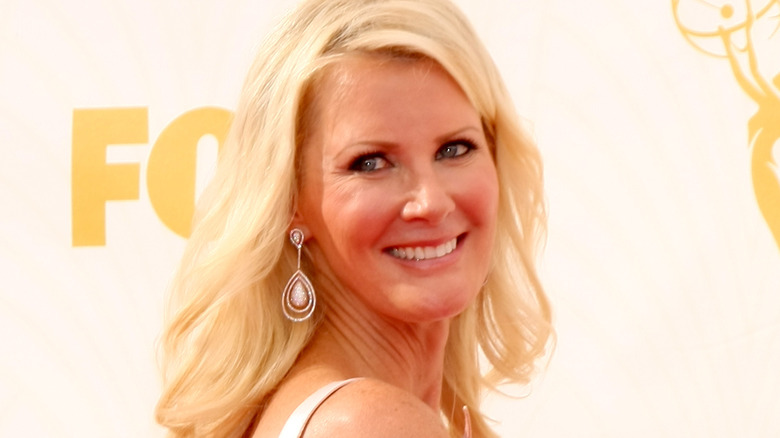 Shutterstock
At this point in her career, cookbook author and television personality Sandra Lee is a household name, known for her convenience-first approach to cooking. However, the culinary industry wasn't the first one in which she decided to leave her mark — she first set out in business with an entrepreneurial venture focused on home decor. Curtains, to be specific.
According to Curbed, Lee created a business called Kurtain Kraft back when she was in her mid-20s, shortly after deciding to drop out of college at the University of Wisconsin. Her products involved the use of wire coat hangers and sheets of fabric, combined to craft curtain panels, valances, and more. It may not seem like the type of idea that has the potential to make millions, but Lee was determined, and believed in herself enough to save up $50,000 in order to invest in creating some infomercials for her product (via Delish). Such a sum may seem hefty in order to launch an uncertain venture, but Lee certainly made the right call— after just nine months of marketing efforts, including those pricey infomercial videos, the company grossed $6 million.
In addition to her successful infomercials, Lee was brought on air by popular home shopping network QVC in order to show off her decor products, giving her a taste of what it felt like to be in front of the camera, which would serve her well later in her career (via New York Magazine).
How did she switch from curtains to cuisine?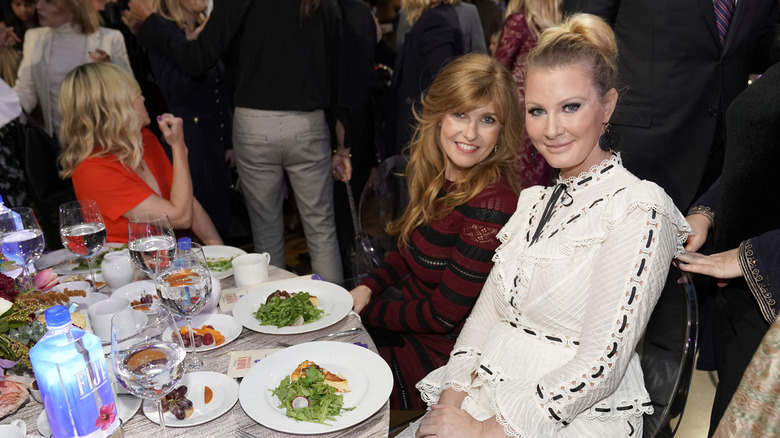 Erik Voake/Getty Images
Sandra Lee was busy trying to shake up the home decor world with her business in the late 1990s, but as New York Magazine notes, she ended up catching the attention of someone at the Food Network as well. Given her design-savvy nature, she was primarily interested in doing a show that involved a lot of hostess tips and tricks, like creating tablescapes and other perfectly presented spreads. Food Network was okay with the design-heavy components of Lee's ideal show, as long as she also did some cooking. Thus, "Semi-Homemade Cooking with Sandra Lee" was born in 2003, just a few years after her success with Kurtain Kraft.
Lee went on to be the face of several other cooking shows, and can be spotted smiling on the cover of countless cookbooks. She has always taken a slightly different approach to cooking than many of her fellow Food Network stars, finding ways to speed up her recipes through incorporating pre-made ingredients, such as canned frosting, rather than whipping up her own. While Lee's popularity isn't going away, it seems that quarantine may have led a whole new audience to explore her unique mode of recipe creation. As Eater reports, her recipes, packed with pre-made pantry fare, just might be the answer to all the cooking fatigue that many foodies are experiencing during the COVID-19 pandemic.