Here's How To Get Cast On Best Baker In America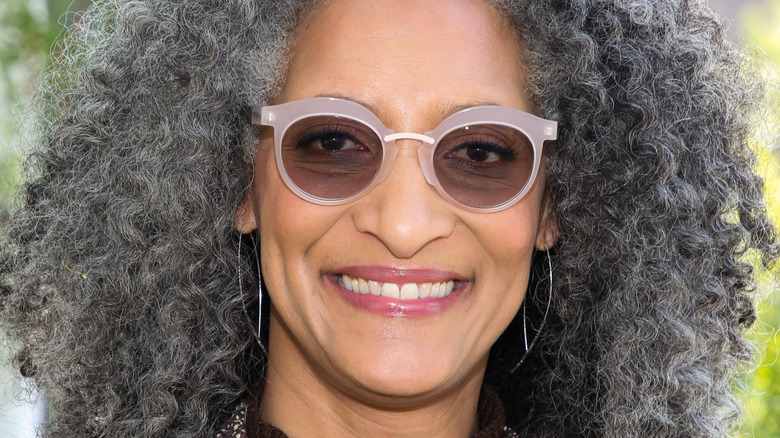 Paul Archuleta/Getty Images
Food Network's "Best Baker In America" takes viewers on a wild ride by putting eight experienced bakers through an intense competition that lasts for six long weeks as they attempt to bake scrumptious sweet treats and tackle several challenges in a high-pressure environment. Per IMDb, whoever manages to win over the judges on the show is treated to an irresistible prize: $25,000 plus newfound respect as an accomplished baker. Sounds like a dream come true, huh?
The show's latest season includes chef Carla Hall, who's the host of Season 4. As for the judges, viewers are getting a chance to watch notable names such as Jason Smith and Gesine Prado in action. 
But here's the thing: How do you end up competing on a popular TV show like "Best Baker in America?" Well, per the show's website, you need to get some of the basics right when you send an application to the casting team.
Best Baker in America's casting process is accessible
Per the show's website, "Best Baker in America" is open to all experienced bakers and pastry chefs in the country. Prospective applicants need to fill out a lengthy questionnaire that asks them to write about their work background, their baking experience, their unique culinary style, dietary restrictions, previous TV experience, links to their social media accounts, their Skype ID, and more. 
They must also add photos and are encouraged to upload a video explaining why they want to be considered for the show. Aspirants are encouraged to be themselves and let loose a little instead of holding back in their video applications. Also, it's possible for friends to refer someone if they think their pal will be a perfect fit for the show. Pretty cool, right?
It's clear that the show's production team values individuality and looks for those participants who can demonstrate that they have a unique approach. As a description on the site reads, "We love personality so don't be afraid to be yourself and have fun!"