Everything You Need To Know About The New Season Of Best Baker In America
Fans of the reality TV competition Best Baker in America have waited a long time, but they'll be happy to hear that Food Network has just announced a new season. In season four, 10 highly accomplished pastry chefs from around the U.S. dropped whatever it was they were doing to compete for the $25,000 prize that awaits the winner. The first episode airs at 9 p.m. Eastern/Pacific time on Monday, May 3, according to a statement sent to Mashed.
The Food Network rolled out fresh seasons of Best Baker in America in 2017, 2018, and 2019 (via IMDb). The network doesn't say why the show took 2020 off, but we can all guess. It was a year of delays and disruptions. We choose to see the return of Best Baker in America as a sign that things are getting back to normal.
Best Baker in America pushes its contestants to their limits. The three finalists in season three had six hours to make chocolate fireworks-themed cakes for the Fourth of July, incorporating three types of chocolate, two types of macarons, and a salty snack (via The Mercury News). Judges handed the best-baker crown to Eric Keppler, the executive pastry chef at the Four Seasons Hotel Silicon Valley. He was in his element making extravagant cakes but wasn't used to so much time pressure. "Those time crunches were crazy. They were really, really tight," he said.
Best Baker in America contestants will make traditional desserts from different states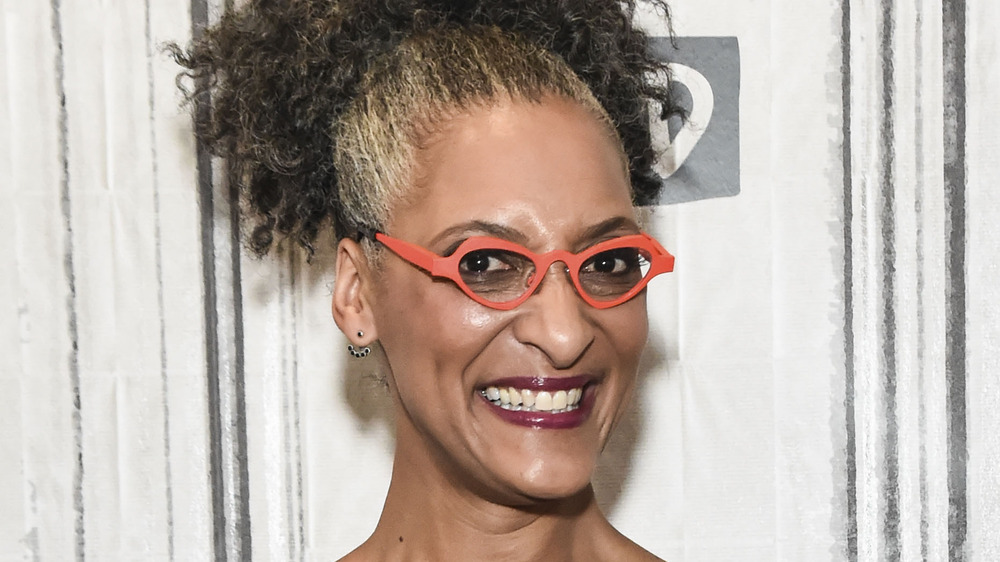 Daniel Zuchnik/Getty Images
You'll see some different faces in the new season of Best Baker in America. Jason Smith returns as a judge, but Baked in Vermont host Gesine Prado replaces judge Marcela Valladolid from season three. Carla Hall will host season four of Best Baker in America, taking over for Scott Conant. Hall is another Food Network veteran, having hosted Halloween Baking Championship. She also judged Holiday Baking Championship (via Food Network).
This new season of Best Baker in America has a theme: Contestants will make desserts that represent different states in each of the eight episodes. In the season premiere, the bakers' first challenge will be to create a Kentucky May Day pie with bourbon. They then pivot in episode one to whip up Florida key lime pies, according to the statement sent to Mashed.
Food Network hasn't released the names of the 10 contestants just yet, but the network did mention that each will come from a different state — increasing the chances that viewers will find someone more or less local to root for. Whoever shows up to compete for the $25,000 prize, they might benefit from the words of wisdom provided by season three winner Eric Keppler.
"I just tried to have a good time and be present," Keppler said (via The Mercury News). "I love what I do, and I just wanted to show that."