TV's Highest Paid Chef Might Surprise You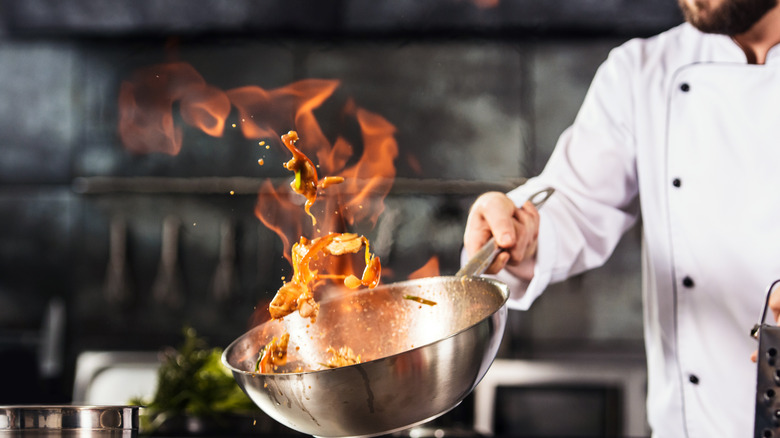 Shutterstock
Professional chefs have the potential to make some serious money. According to the U.S. Bureau of Labor Statistics, that could be a salary of anywhere up to $90,000 and then some, depending on where it is that they work (major metropolitan cities as well as upscale restaurants and hotels are among the most lucrative opportunities). While the median income for this line of work is about $53,000 as of May 2020, celebrity chefs can go well above and beyond this scale of earning potential. 
In 2020 alone, Gordon Ramsay raked in $70 million (according to Forbes) and his colleagues including Alton Brown, Giada De Laurentiis, and Anne Burrell often take their earnings to the next level thanks to owning several restaurants, publishing cookbooks, selling branded cookware, and of course, appearing on some great television cooking shows. 
This year, one personality rose above all the others to earn the distinction as TV's highest paid chef. And the person behind the honor may be surprising.
A celebrity chef who earned his pay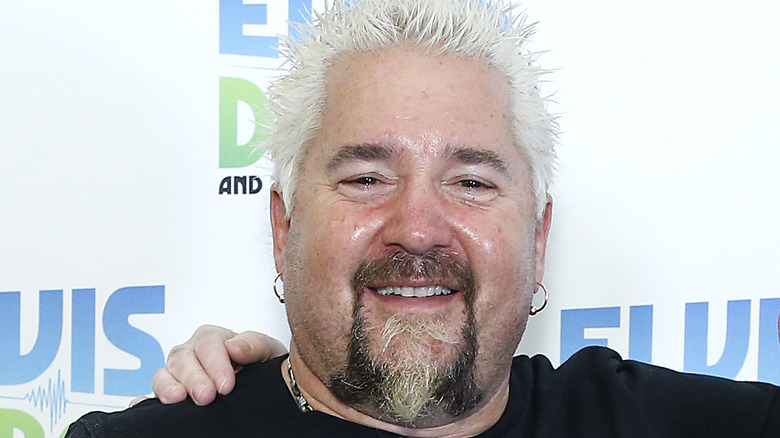 John Lamparski/Getty Images
According to InsideHook, TV's highest paid chef in 2021 is Guy Fieri. The honor comes from a new contract Fieri just inked with Food Network, which will net him about $80 million over the next three years, which the article notes is about $50 million more than the last time he signed a work contract with the popular channel. This massive payout sets a new precedent for celebrity chef pay. In comparison, another successful culinary personality Gordon Ramsay brought in $20 million for his television work in the last year.
Fieri has truly earned this new title. Not only is he the leading man for several incredibly well-watched programs including "Diners, Drive-Ins and Dives" as well as "Guy's Grocery Games," but he has a wealth of experience and second-to-none branding. In addition to his television empire, Fieri owns a variety of restaurants — in fact, he has opened 60 different eating establishments over the course of his career (via Twisted). He currently operates 17 of these businesses.
But, it should be noted that Fieri uses his stature for good too and does a ton for those in need. When food service workers faced hard times feeding their families during the pandemic, the chef stepped up and raised money to help bring meals to those in need. According to Junkee, Fieri raised $21.5 million by convincing CEOS of some of the biggest food companies, like Pepsi, Uber Eats, and Coke, to partner with The National Restaurant Association and donate small grants. It's estimated he benefitted 43,000 workers, according to Twisted.
With a career this well rounded, and intentions of goodwill, it makes sense that Guy Fieri should rank as the top earning TV chef this year.