Aldi Shoppers Are Loving These Dried Mangoes
No one can deny that dried mangoes serve up some great health benefits alongside a winning flavor. According to Drying All Foods, these snacks contain substantial levels of vitamin A, antioxidants, fiber, manganese, copper, and much more. This food can also aid in digestion, boosts circulation, helps you lose weight, and keeps your eyesight strong (via Organic Facts). While dried mangoes deliver a wide variety of health benefits, finding the best varieties can sometimes prove challenging. Luckily, Aldi now sells dried mangoes that can get anyone talking. 
A Redditor recently learned that the grocery chain now sells bags of dried Philippine mangoes that shoppers can't get over. The post has already received over 200 upvotes and collected a wide variety of positive comments, like, "I had to stop getting them because I would eat a whole bag in one sitting" and "I thought I was the only one that just discovered these! This is my fav mid afternoon sugar treat at the moment. Really trying to pace myself though."
An Aldi mango snack that makes any day better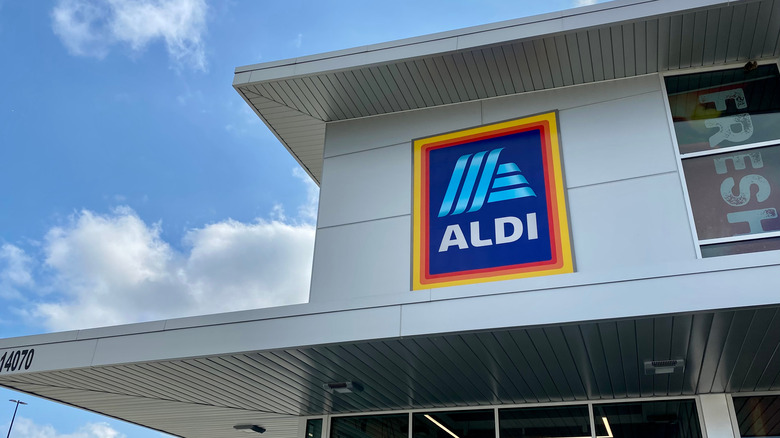 Shutterstock
If you want to enjoy this dried fruit snack for yourself, make sure to get a move on. According to Aldi, this particular item might not make it to every store, and if it does, the price varies based on availability. If the item really proves to win crowds over, the store may even have to limit how many bags shoppers can purchase at a time. Don't forget to check out if your local branch carries this delectable fruity product on your next grocery run for a flavor experience like no other.
Make sure to take action on this deal — Aldi has the habit of ripping away some of the best snacks right after it looked like they might stick around forever. Don't make the mistake of sleeping on this deal. After one bite, anyone could see why these dried Philippine mangoes can win over anyone looking to get a midday energy boost with a healthy twist.