The Truth About Matthew Francis Johnson From Hell's Kitchen: Young Guns Season 1
We may receive a commission on purchases made from links.
"I know that you are now legal to drink, but were you drunk when you put this dish together?" Ramsay asks this in the promo video for the twentieth season of "Hell's Kitchen" (via YouTube), which will premiere of May 31. The address of Ramsay's typically Ramsay-like comment is Matthew Francis Johnson, whom the video describes as a food blogger.
Matthew Francis took issue with this description and expressed it quite clearly in the comment for the video: "OMG? 'Food Vlogger?' Haha. Matthew here, I am a chef and video producer who's been lucky enough to make some great professional recipe videos for many great company, but sure I guess Food Vlogger works!" He then proceeds to give the usual thanks and statement about how crazy the whole ordeal of being on "Hell's Kitchen" is.
That is probably as good a way as any to introduce Matthew Francis Johnson. If you do recognize him, it is probably because he used to work with BuzzFeed in making their "Tasty" series. You can find a playlist for the 111 videos he made with them here.
What else has Matthew Francis done?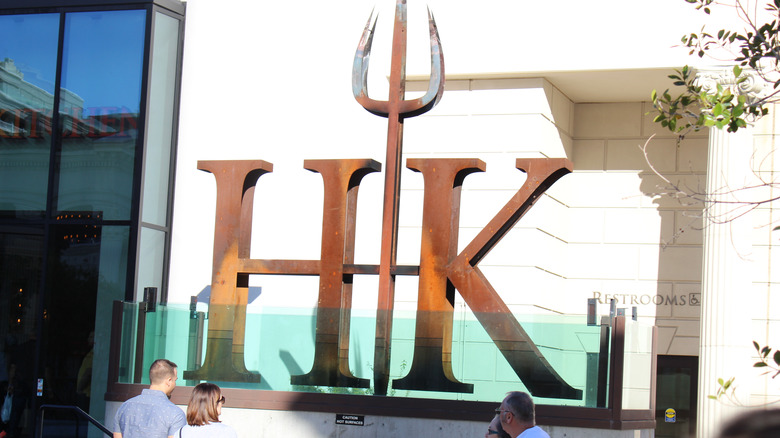 Shutterstock
Earlier today, the Fox News station that serves Duluth announced the appearance of a local boy on the television program. In the career summary they gave, they note that after growing up in Duluth, he attended culinary school in New York. They don't name the exact culinary school, but The Culinary Institute of America, the same school that fellow Hell's Kitchen season 20 contestant Samuel Garman attended, has claimed him in an article lauding his post-schooling career.
In Garman's case, the question arose as to how fair it is for Ramsay to characterize these contestants in another promotional video as unable to spend hundreds of thousands on culinary school when they are alumni of one of the elite institutions in the country. In fairness, as Johnson does clarify to the Institute's questions, he could not have attended without the full ride scholarship he won in a competition.
Anyway, while the Fox News piece credits Johnson's work with BuzzFeed as the reason why Hell's Kitchen scouted him, he has since parted ways with the company to run his own YouTube channel, which is still in its early stages, and has written and self-published a young adult adventure novel titled "PRAX and the Hazardous Countdown," which you can find on Amazon.