Here's How To Fix Crumbly Shortbread, According To Ina Garten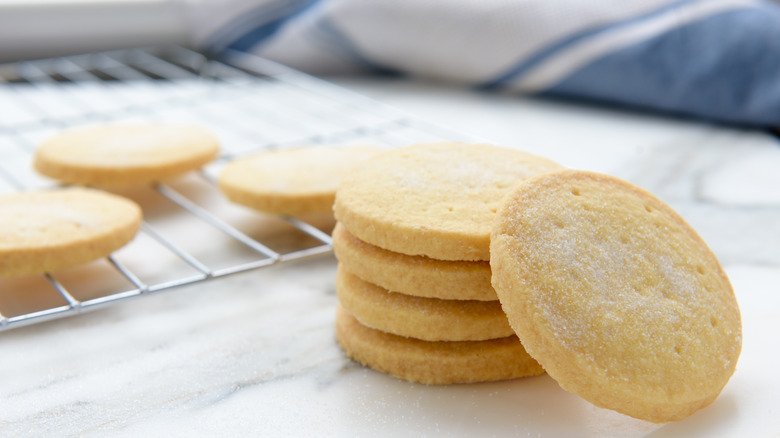 Shutterstock
Ina Garten is no stranger to cooking and the tips and tricks that can make it easier. She has accumulated approximately 19 years of experience, says Vox, beginning at a little store in Westhampton Beach, eventually graduating to a Food Network show in 2002, and growing to create a foodie empire! According to her website, by 2015 she had "published nine cookbooks and filmed 14 years of television shows for the Food Network." And her online shop includes a variety of cooking essentials — from ingredients and cookware to utensils and the necessities required for entertaining guests. 
And her recipes, well ... they need no introduction. If her myriad of cookbooks and years on Food Network are a testament to anything, they are proof of just that. So when a reader asked how to salvage a shortbread recipe, Garten came to the rescue! In agreement with the reader, Cooktop Cove notes that shortbread, while delicious and buttery, can also easily become dry and hard to work with when cooking. So, what's the Barefoot Contessa's simple solution?
Have no fear — Ina Garten's here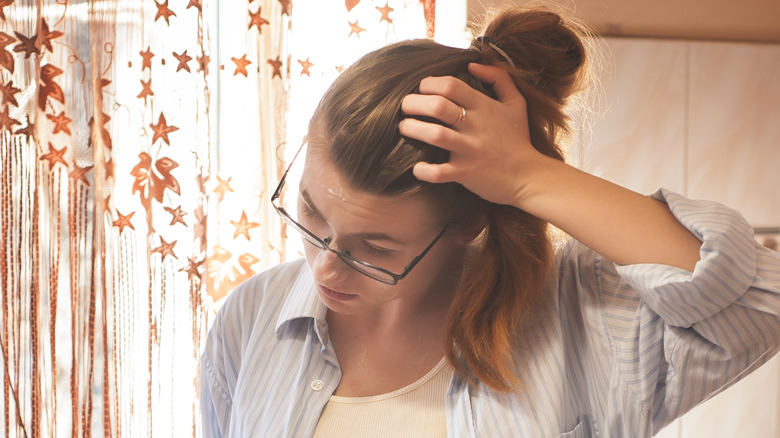 Shutterstock
While it's easy to get flustered when cooking, shortbread is one of the few recipes you have no need to fear. After all, if you do run into an issue, Ina Garten has the solution for you. If you find your shortbread is hard to bring together and starts to crumble instead of forming a dough, it may have to do with your butter. On the Barefoot Contessa website, Garten notes that different butters have different "water content," so they may not all hold together in the same manner. 
But in a quick fix that saves both fear and butter, Garten suggests simply adding more water if the batter is more crumble than dough. "If the shortbread dough feels dry, I add a teaspoon or two of water until it's easier to work with," Garten explained. Score one for the Wonder Woman of the kitchen! And if you have any other cooking issues, you might want to give her website a second glance. Garten has tons of fans write in for help and guidance on the "Ask Ina" page daily, so your next kitchen save could be just a click away!