Trader Joe's Fans Are Obsessed With Its New Italian Rosemary Crackers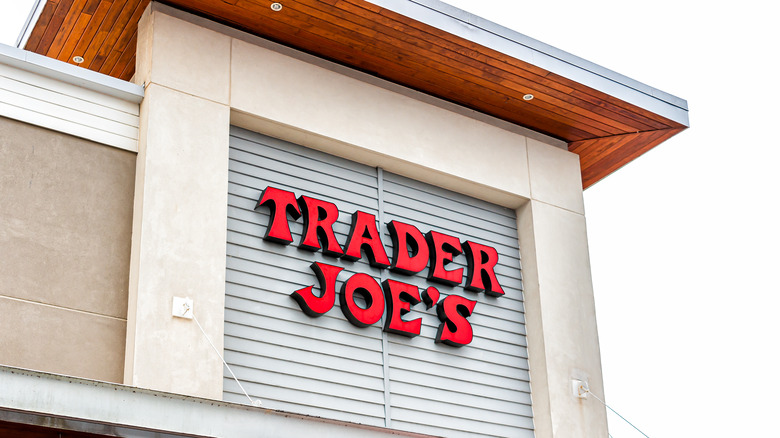 Shutterstock
Trader Joe's snacks aisle just got a major upgrade! While it is a full-blown grocery store, Trader Joe's is favorably known as the go-to place for charcuterie and picnic-style foods like gourmet cheeses, fresh uncured and smoked meats, olives and other finger foods, specialty boxed cookies, takeout pasta salads, and of course, crackers.
Just in time for picnic season, TJ's is debuting a new cracker that already has the Internet freaking out. Spotted by Instagram account @traderjoeslist, these hexagon-shaped rosemary sfogliette crackers are "light and crisp Italian crackers," seasoned with fresh rosemary. According to the product photo, they also have a bit of a crunch to them, and they're only retailing for $1.69 per bag.
Sfogliette are the savory counterparts to the sweeter cookies known as sfogliatine, which are meant to be light on the stomach and enjoyed with espresso or tea, per Alessi Foods. The word derives from the Italian root "sfoglia," which translates to "sheets."
Soups, dips, cheese, and wine — these crackers taste good with everything
Per the hype on social media, Trader Joe's rosemary sfogliette crackers may be one of the chain's most popular snack products of 2021. Shared on Instagram by @traderjoeslist, the fan account recommends enjoying them with hummus, crumbled on top of your favorite Trader Joe's soup, on your cheese board, or during wine nights.
Followers in the comments offered up their suggested pairings as well. Someone wrote that the honey goat cheese tastes amazing with the hexagon-shaped rosemary crackers. Another Trader Joe's fan said the vegan tzatziki makes for a great dipping sauce, too. One follower joked her bag of crackers was eaten within 24 hours, "I ate a whole bag of these in one sitting. Absolutely delicious. Going back tomorrow for more bags."
Unfortunately, the rosemary sfogliette crackers did get some backlash for not being gluten-free. Further, an Instagram user pointed out that they're not the best option for diabetics who have to pay close attention to carbs and sugar. Before you commit, check the nutrition label. Happy snacking!