Jeff Mauro Said He Cried While Filming These Scenes For The Kitchen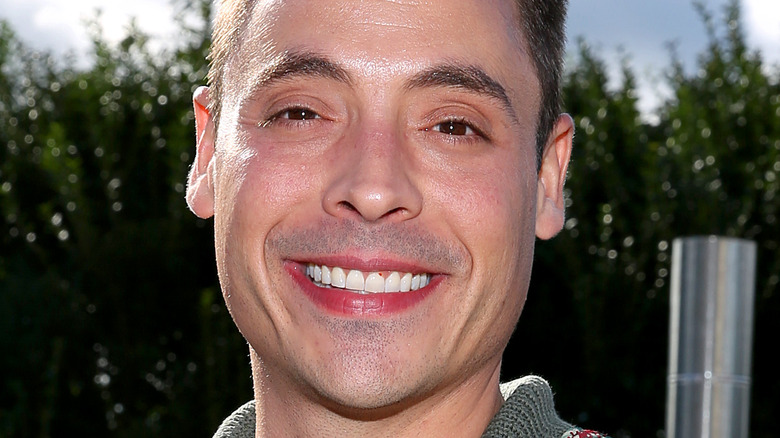 Monica Schipper/Getty Images
"The Kitchen" is a long-running talk show that has risen to food infamy. Hosted, as Food Network Gossip notes, by Jeff Mauro, Sunny Anderson, Katie Lee, Marcela Valladolid, and Geoffrey Zakarian, the show highlights "food trends, recipes, and family meal tips and also have trivia games and Twitter questions from viewers" (though Marcela has since left). It joins the ranks of shows like "The Rachael Ray Show" and formerly "The Chew" as hosted platforms that center, for the most part, around the kitchen.
Some of their most popular segments include "It's Five O'Clock Somewhere," "Simple Suppers," "Personal Faves," "Cookbook Club," and "Myth or Fact." But none of these varied segments brought a tear to Jeff Mauro's eyes ... that we know of, anyway. Mauro recently weighed in on a Reddit question regarding yet another, newer segment that he hosts seemingly on his own, noting that doing so without his family of co-hosts has quite literally brought tears to his eyes.
Why Jeff Mauro couldn't hold back the tears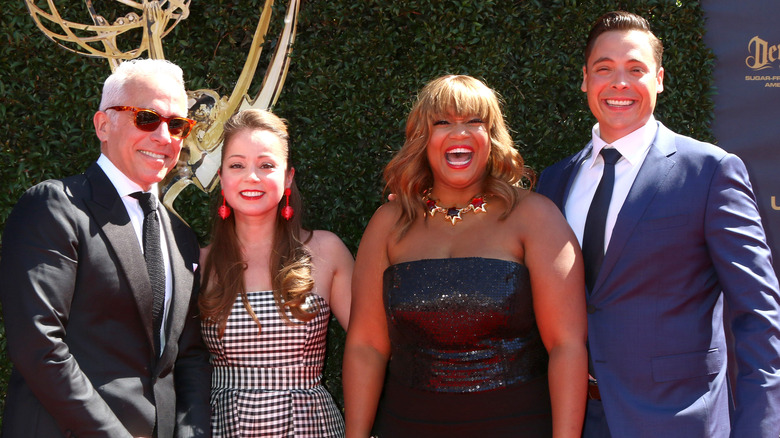 Shutterstock
"The Kitchen" has adapted a bit since first airing and its most recent iteration chronicles each chef cooking in their respective homes due to the COVID-19 pandemic. Thus, Jeff Mauro has been all by his lonesome in his River Forest home, according to The Chicago Tribune. Cooking alone after all those years on a team can be a bit tought to get used to, and Chef Mauro has no problem admitting it was a bit of an adjustment. 
On a Reddit chain, the chef specifically responded to a question calling out his "Best Brunch Ever" segment, noting that he "definitely missed my co-hosts though. I cried 3 times during the taping....but I'm ok now."
Hopefully, things will get back to normal in their studio soon, and as he said, things are OK now, so we look forward to seeing Chef Mauro and the rest of "The Kitchen" crew together again in the near future!