The Real Reason Ted Allen Asks Contestants Questions On Chopped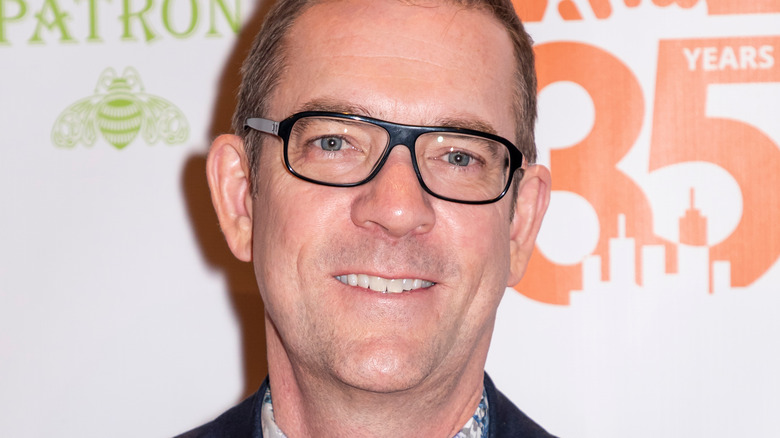 Shutterstock
"Chopped" is an intense cooking competition show that gets talented chefs to compete against each other as they try to prepare delicious meals in a bid to impress the show's panel of expert judges. As highlighted by The AV Club, impressing the judges on "Chopped" isn't an easy task. The four chefs have to survival several timed rounds as they work with a box of mysterious ingredients they need to use while preparing their dish. 
Each "Chopped" round results in one person getting eliminated until there's only one chef left. The effort is worth it, though: the winner gets a grand prize of $10,000. There also are some unexpected challenges on the show that aren't directly related to the cooking process. For example, you need to brace yourself for the show's host, Ted Allen, who almost always ends up asking the contestants lots of questions while they're preparing their meals and racing against time to finish their tasks. 
Allen has his reasons for doing what he does, though. 
He is told to ask questions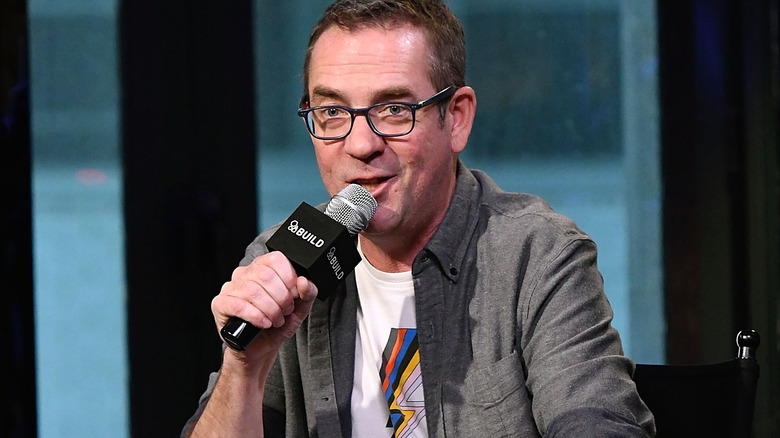 Slaven Vlasic/Getty Images
In an interview with the Food Network, Ted Allen revealed that he asks questions because he is instructed to do so. He said, "Mean producers make me [ask questions!] Would you want to interrupt Marcus while he's cooking? He's so intensely focused." This doesn't always go down well with the participants, though.
Former "Chopped" contestant Josh Lewis told the AV Club that he found Ted Allen's questions rather distracting when he was attempting to finish his task in 30 minutes. Lewis said, "They actually warn you about him, because he gets close when he comes in to do his interview about what you're making. It's kind of his thing — he wants to see if he can distract you or get in your head." When Allen asked questions about Lewis' dish, he simply said that he'll tell the host later. Lewis added that contestants are told that they can politely ask Allen to leave them alone and he will comply.