Martha Stewart's Rule For Making An Amazing Cocktail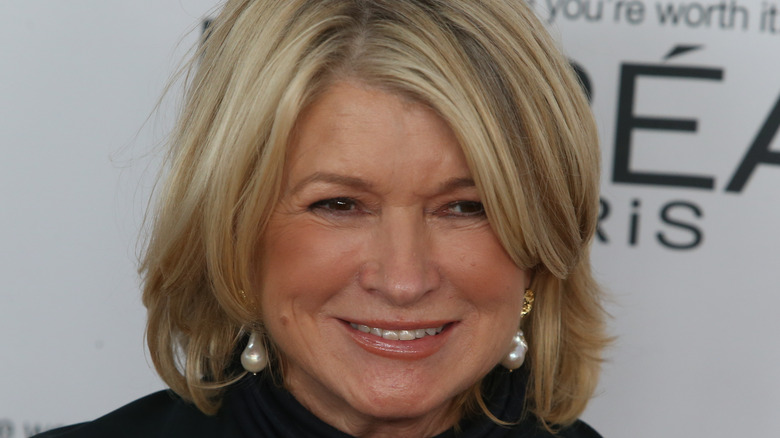 Shutterstock
Martha Stewart is the ultimate authority on how to throw a party. The author, television star, entrepreneur, and friend to Snoop Dogg, does it all from decorating to making the food to probably growing the flowers in the centerpieces. She even gives tips on everything from planning a theme for your soiree to hacks on how to remove wine stains from your sofa. But we all know that one of the most important aspects to throwing a party, is serving food and drinks that everyone will love. 
After all, you can probably get away with decorating with candles from the dollar store, but most guests will know when you simply threw some chips in a bowl and opened a jar of store bought salsa. The same goes for drinks. But don't worry, Stewart can help you choose the proper wines for a summer evening with friends and she can help demystify the difference between pilsners and porters. The domestic icon also has the perfect cocktail recipe for your next party. 
Martha Stewart uses this ingredient to create a delicious alcoholic beverage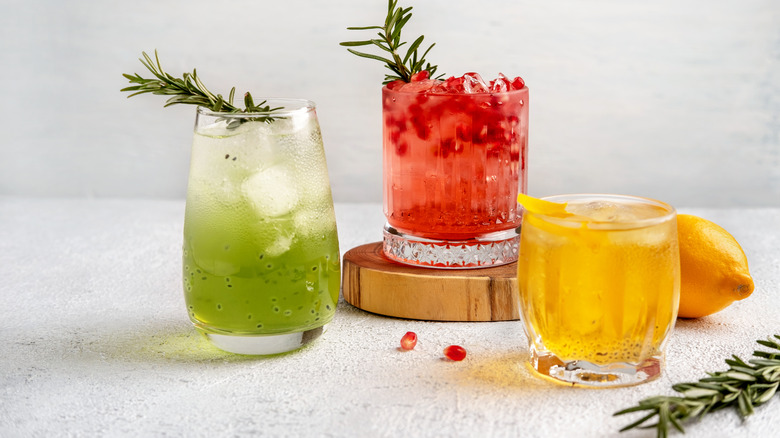 Shutterstock
In a recent chat with fellow celebrity chef, Geoffrey Zakarian, Stewart shared the key to making amazing cocktails (via Food 52). Stewart explained that to make a lovely drink for your guests you'll need fresh juice, and to steer clear of cocktail mixes or artificial sweeteners. "The juice must be fresh," she explained. "No mixers, and no Skinny Girl." The television personality also advises being generous with the cocktails. Stewart says the best way to guarantee your guests rave about the food you serve them is to lubricate them a bit. 
"First, feed them two to three fantastic, strong cocktails like a big tray of caipirinhas, which are semi-deadly," she advises. To make Stewart's caipirinha recipe you'll need two teaspoons of raw cane sugar, 1/4 cup cachaca, freshly squeezed juice of half a lime, and a lime rind. Simply place the lime rind in a rocks glass, then sprinkle the rind with sugar. Add the fresh juice and cachaca and let stand for a few minutes before filling the glass with fresh ice and stirring. Garnish with a lime wedge and enjoy!