The Red Beans And Rice Tip Robert Irvine Swears By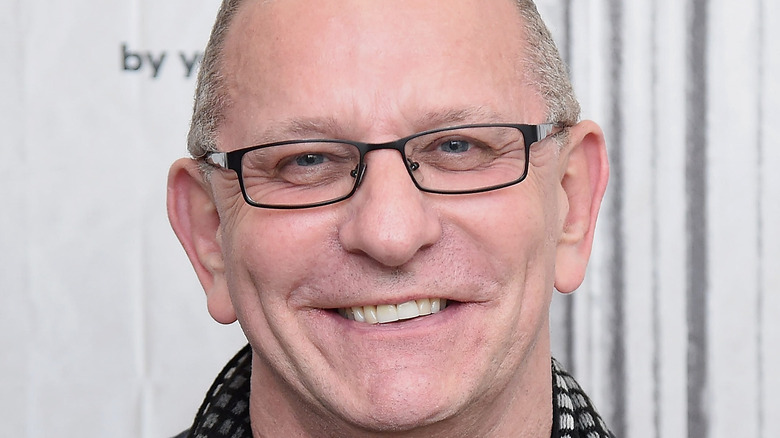 Gary Gershoff/Getty Images
Few foods say "Louisiana" like red beans and rice. While this dish's origin story is unclear, theories about how red beans and rice rose to ubiquity abound. According to McCormick, one story has red kidney beans arriving in the American South with West African slaves; another theory holds that the beans were introduced by refugees of the Haitian Revolution in the 1790s.
Though no one can say for sure how and exactly when Louisianans began combining the plentiful rice of the South with red beans, but by the turn of the 19th century, Creole cookbooks printed recipes for red beans and rice, and New Orleans homemakers had established a Monday night red beans and rice tradition. Why Mondays? Flavoring red beans and rice was a perfect way to use leftover ham bones and scraps from Sunday dinners, according to Louisiana Travel. What's more, Mondays were typically "laundry days," a punishing, labor-intensive process back in the day, and red beans could cook on the stove all day mostly unattended. Slow-cooked beans and rice infused with ham bones sounds great, but there's an easier way to delicious red beans and rice.
Canned beans make quick work of red beans and rice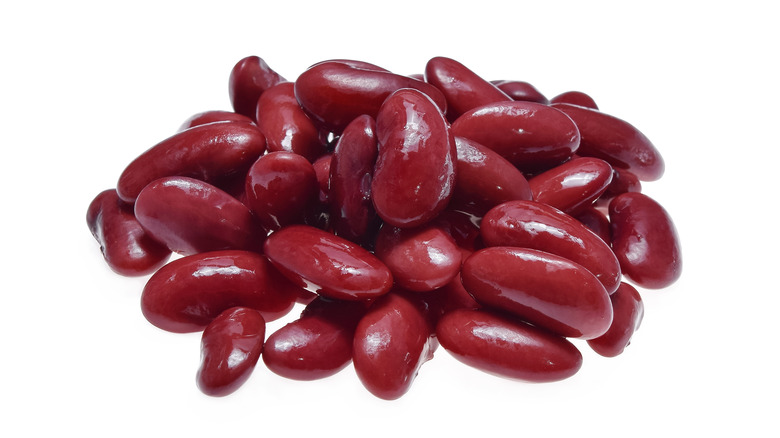 Shutterstock
Luckily for us, we have canned kidney beans and other luxuries that makes cooking red beans and rice much easier and quicker, and we have Robert Irvine, via Food Network, to tell us how to give our dish plenty of flavor — no ham bones needed.
What is Robert Irvine's secret to delicious, flavor-packed red beans and rice in a flash? First, it starts with the bean preparation. Irvine uses canned kidney beans, skipping the hours-long soaking and cooking that dried beans require.
Irvine sautés garlic and diced onions, celery, and bell pepper in olive oil, then adds the kidney beans to the pan along with some onion powder and hot sauce. While the beans simmer and become infused with flavor, Irvine cooks the rice. As with the beans, Irvine uses this simple task as an opportunity to inject another flavor aspect to the dish. It's simple enough: Just cook the rice in chicken stock, versus water. After folding the rice and beans together, Irvine finishes the dish with some minced cilantro.
Do you enjoy the ritual of simmering dried beans on the stove for a few hours? We respect that. But bookmark Irvine's speedy red beans and rice recipe for an easy weeknight dinner.