Cheesecake Factory's Most Popular Cheesecake Might Surprise You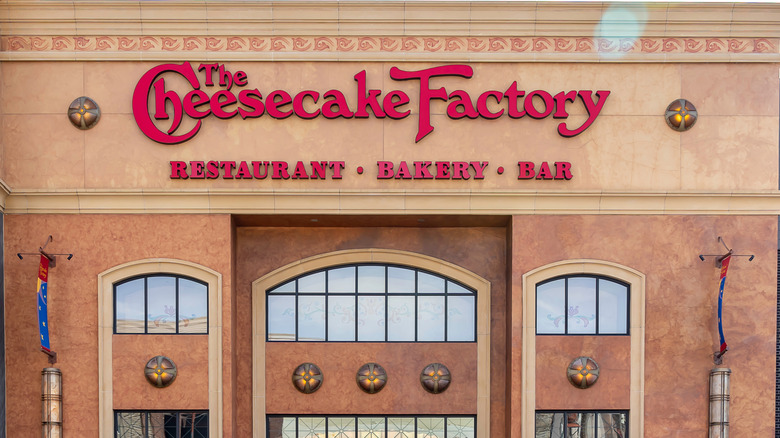 Shutterstock
There's a legitimate reason why The Cheesecake Factory's menu is so big, but even for long-time fans of the chain, it can still be difficult when deciding what to order. While Mashed has ranked some popular menu items at the restaurant (spoiler alert: the Thai Lettuce Wraps come out on top), that doesn't even begin to take into account all of the namesake cheesecake on the menu for dessert, with 34 flavors currently to choose from, as noted on the official website.
According to the popular chain, there's one flavor that has remained a true favorite for the past 35 years — it's the Fresh Strawberry Cheesecake that has continued to take that coveted honor. But, what makes this flavor so great? Especially alongside all those delicious options filled with peanut butter or chocolate? For some people, just this small fruity twist on the original flavor makes all the difference.
Many would agree that the Fresh Strawberry Cheesecake is one of the best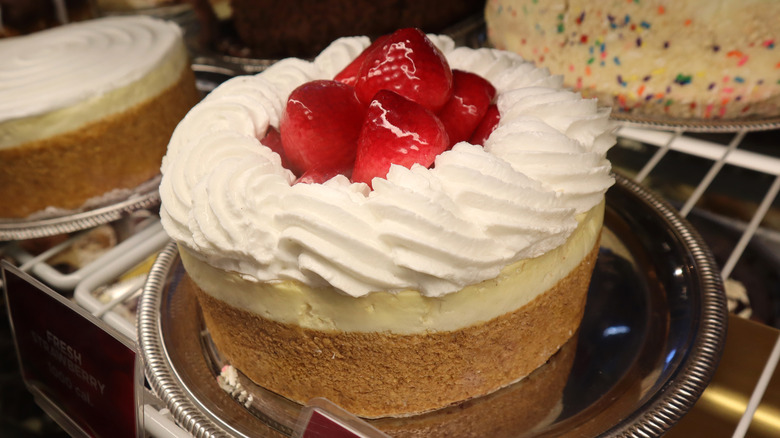 Shutterstock
When Thrillist sampled all of The Cheesecake Factory's trademark desserts, they too had high praise for the strawberry flavor, saying "The Original has already mastered that perfect simplicity, and ain't nobody ever got hurt by adding strawberries. The brightness from those strawbs really packs a special punch ... this Fresh Strawberry Cheesecake right here stands out among the super-heavy chocolate cheesecakes that the menu is packed with. It's light, and fluffy, and — honestly — just perfect."
Insider also tried all of the sweet options on The Cheesecake Factory's menu, and while they preferred other newer additions, they couldn't deny that the strawberry flavor is a strong pick, calling it "a solid, reliable, and undeniably delicious cheesecake." 
If you're craving that tempting dessert but can't make it to the nearest restaurant location, here's a copycat recipe for the restaurant's original cheesecake, and you can always top it off with some fresh or glazed strawberries and whipped cream to make it just like the real thing.