How Aarón Sánchez Prepares His Tortillas For Tacos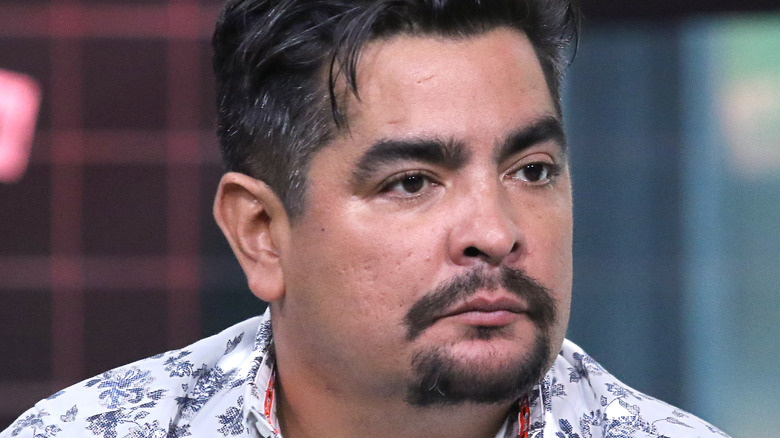 Jim Spellman/Getty Images
When it comes to preparing delicious Mexican food and doing justice to the cuisine, it pays to listen to the experts. One of the most well-known names in the business, chef (and frequent "Chopped" judge) Aarón Sánchez is one person who knows how to come up with the most scrumptious Mexican dishes. As illustrated by Food & Wine, the chef is a culinary master who has traveled far and wide in his hunt for the best tacos across the country and is widely considered as an expert on the handheld cuisine. 
One of his most useful tips for getting tacos right? Avoid hard-shelled tacos at all costs. He says, "Never do a hard shell. That's a tostada, not a taco." He's also a big fan of using white onions while preparing tacos for the right blend of flavors. As far as he's concerned, Spanish onions can be a bit too "aggressive" and interfere with the flavors in your dish. As for the tortillas, there's one tip that Sánchez wants his fans to pay special attention to.
It's a simple and effective trick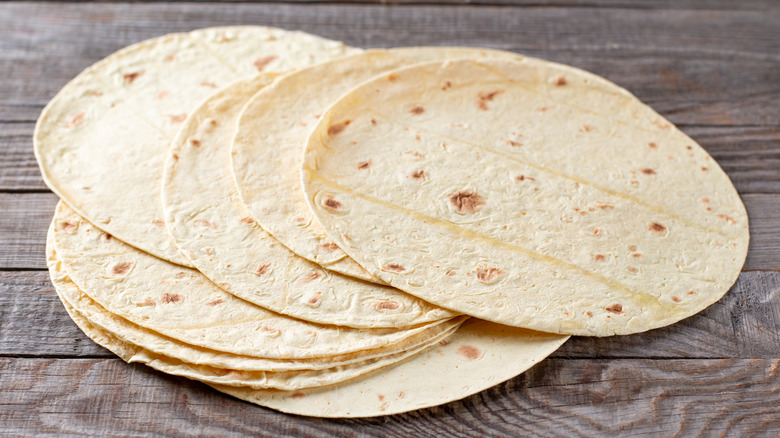 Shutterstock
For chef Aarón Sánchez, it's important to be careful about the little details while preparing a fresh batch of tacos. As per Food & Wine, for the best results, Sánchez recommends prepping your tortillas by heating them up nicely on a skillet or a griddle, if you happen to have one. Make sure to use a mixture of equal parts water and oil; a little bit of each is all you need. This trick helps the chef ensure his tacos have the right texture and are warm during meal prepping, because no one likes a dry, crumbly taco.
Yes, Sánchez is passionate about making tacos the best they can be, but that doesn't make him an elitist. When a fan asked Sánchez on Reddit whether "ordinary tacos" can be amazing, the chef answered, "You can absolutely call ordinary tacos great! Good Mexican food (as with any other cuisine) does not have to be 'elevated' to be great, great ingredients and technique are what elevates a dish." We hear you, chef!