Here's How To Get Cast On Jamie Oliver: Together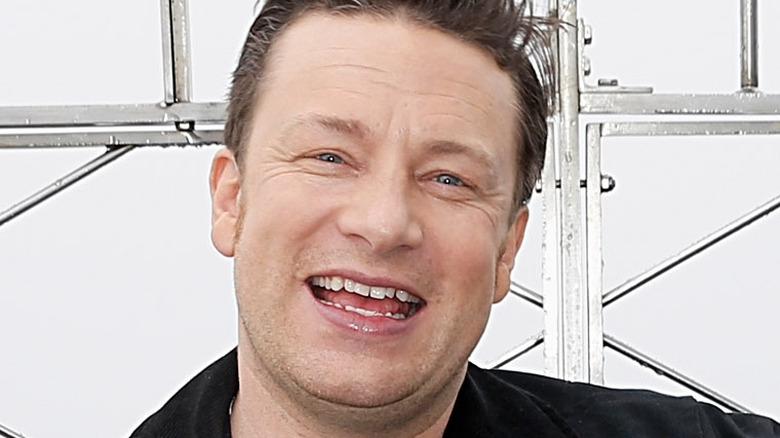 Dominik Bindl/Getty Images
The team behind Jamie Oliver's upcoming show "Jamie Oliver: Together" has released the application form to appear on the program. The show is a celebration of all the meals those who have been vaccinated can now have together after more than a year apart. Oliver will host friends and colleagues from the frontlines of the COVID-19 pandemic on each episode, for a well-earned thank you and a feast.
Before all fans everywhere envisage their televised debuts, the form immediately states that all successful applicants must be 18 years old or over and reside within the United Kingdom. Of those eligible, the show will select groups of five to seven key workers, the UK's term for the essential workers during the pandemic. Only one person per group has to answer the questionnaire which asks for names, place of residence, what the group does, and why they would like to have dinner with Jamie Oliver. After all that, they ask for a photograph and you will wait for a response. Though, be warned, not every application will get a response due to the volume of such interest. However, if you happen to be a key worker in the United Kingdom, you would only lose the data you share with the program by applying. 
The show ties in with Jamie Oliver's upcoming book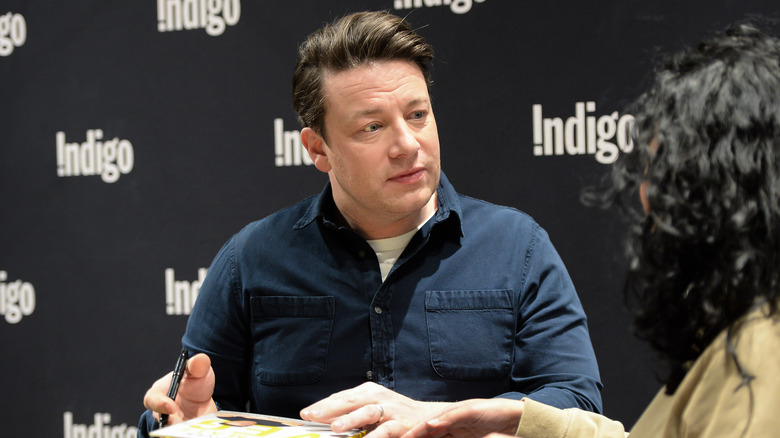 George Pimentel/Getty Images
The show "Jamie Oliver: Together" will air on Channel 4 in the fall, which is a bit after the September 2 release date of his latest cookbook, "Together: Memorable Meals, Made Easy." Presumably, the show will serve as an advertising program, spotlighting recipes contained within the book. 
Oliver explained as much on his website: "I wanted the recipes to feel like a culinary light at the end of the tunnel, where food can be enjoyed and savoured. This is about giving you an excuse to get the people you love around the table again." Similarly, the show "Jamie Oliver: Together" will, as Channel 4 describes, feature him both cooking such meals for his family and inviting the selected key workers for meals at his home. "We really want this series to help people come together over delicious food and celebrate a moment that we're collectively going through as the nation starts to come together again," Samantha Beddoes, Executive Producer at the Jamie Oliver Group, explained to Channel 4.