Aldi Shoppers Are Loving These Convenient Pineapple Slicers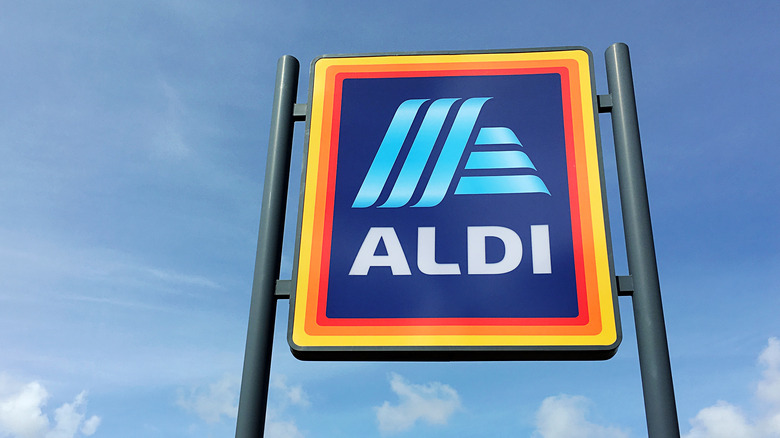 Shutterstock
Being a loyal Aldi shopper is practically synonymous with being a budget-conscious, savings pro at the grocery store. No one walks into Aldi without the goal of saving at least a few bucks. While you might end up grabbing a few more gadgets, in-season picks, and tempting snacks while you're shopping, it is Aldi we're talking about — and the bang for your buck is unmatched.
Yet, one thing that you might end up splurging on this summer is pre-cut fruit. Even at discount grocers, the markup of pre-cut fruit and vegetables is steep, but it can be a worthy pay-off when you don't have the time to slice strawberries all day or shamefully Google how to cut a pineapple.
In a not-so-surprising twist, Aldi already has the solution: a handy pineapple cutter that's here to save your hands, your time, and your grocery budget. Aldi shared the item on Instagram, announcing that it's expected to hit store shelves by June 16 — just in time for some poolside pineapple time.
The new gadget means fresh pineapple rings all summer
The popular new slicer works in a genius way by coring the whole pineapple, and then with a little shimmy, it separates the outside prickly portion from the fruit. Once you remove the handle, you can pull the entire pineapple out and have pre-sliced, perfect rings to add to a drink or eat all on their own — it's literally foolproof.
The only thing better than having fresh fruit any time you want it is the cost of this tool — at just $4.99, Aldi's pineapple slicer is only a quarter of the price of similar products at other retail stores.
One shopper, @aldiismyhappyplace, commented on the Instagram post, "I got mine last year and totally recommend getting one," adding it's "the best kitchen tool I have." Similar reviews have been echoed across the internet, too. A review on Instagram account @aldiismyhappyplace explained that the tool works for pineapples up to 5 pounds (which is enough to feed everyone at the cookout). Plus, it's dishwasher safe, which means it won't sit in your drawer like all of the other kitchen gadgets you avoid using just so you don't have to wash them!
In a review of a similar Aldi product from 2019, YouTube account Kill It and Grill It was able to slice an entire large pineapple in under a minute. So if you want to soak up every second of the sun this summer with a sweet treat by your side, run — don't walk — and grab this convenient tool before it sells out.