Andrew Zimmern's Most Ridiculous Wish For His Next Show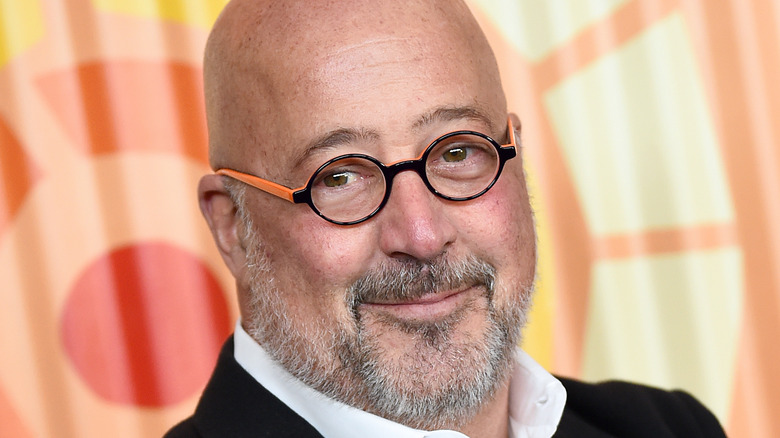 Dimitrios Kambouris/Getty Images
As a celebrity chef, Andrew Zimmern sure knows what it takes to stand out in a highly competitive industry. As per his official website, Zimmern was always fascinated by food and decided to pursue a career in the culinary space as a child. He did well for himself when he grew up, working with several established eateries in New York and improving his skills in the kitchen. Zimmern is now perhaps best known for his show, "Bizarre Foods" where he is often seen tackling unusual recipes and dishes. "Food is the simplest way for me to learn about another culture," he told the Travel Channel. "Share a meal with folks and it will change your life as you see what real people are thinking and feeling." 
The host remains passionate about showcasing his love for food on television, and is set to appear on Magnolia Network's "Family Dinner" this summer. The show will see Zimmern eating delicious meals with families across the U.S. and learning more about what food means to them. It'll also explore a concept that's often overlooked — the satisfaction associated with sitting down for a comforting meal with family.
Andrew Zimmern has some unusual plans for the future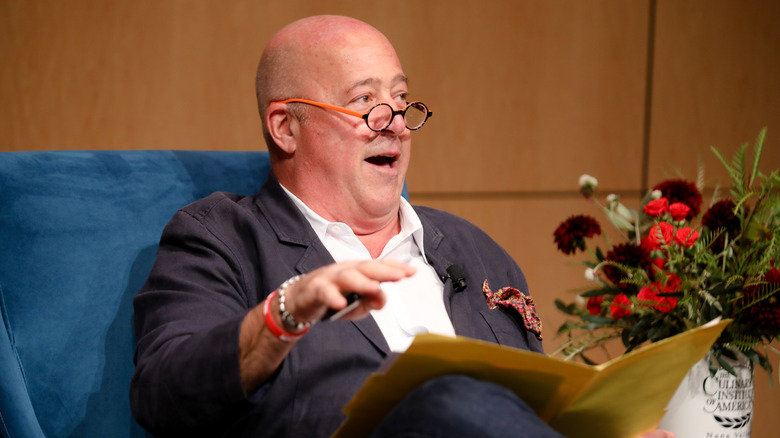 Kelly Sullivan/Getty Images
In a fun, engaging interview, Zimmern offered interesting insights into the way his mind works (via YouTube). When he was asked about ludicrous ideas that could make his life as a television personality more interesting, he promptly replied, "I would want — under the right conditions, with the right show — every morning, before being called to set, a helicopter that takes me to a notable disc golf course to play around." 
Zimmern has his reasons for this, though. Believe it or not, he is a huge fan of disc golf and plays it regularly. According to the Wall Street Journal, the chef firmly believes that disc golf has helped him stay fit through the years and kept his health in check. It's also a good way for him to unwind. "Disc golf is like my yoga," he explained to the publication. "I can be alone with my thoughts and out in nature."